Wireless screen sharing makes it easy to engage the room, whether you're teaching a class or collaborating with colleagues. Airtame 2 makes is easy to cast from your personal device to the shared screen. Ready to get started? Here's how you can set up your Airtame 2 device.
What you need to get started
Airtame (and all accessories in the box)
TV or projector
WiFi network
A computer: Windows, macOS, Linux. Note that setup from Chromebook or mobile devices is not supported.
Step 1: Mounting
Airtame can be placed differently depending on whether a permanent or flexible installation is desired.
Flexible installation involves using the magnetic wall mount to fix Airtame to a magnetic surface, such as the back of the frame of your TV or projector.

Permanent mounting uses the adhesive on the magnetic wall mount to stick the Airtame to any surface. For optimal streaming, mount the Airtame 2 on the wall approximately 10cm/4in from the edge of the display using the permanent adhesive.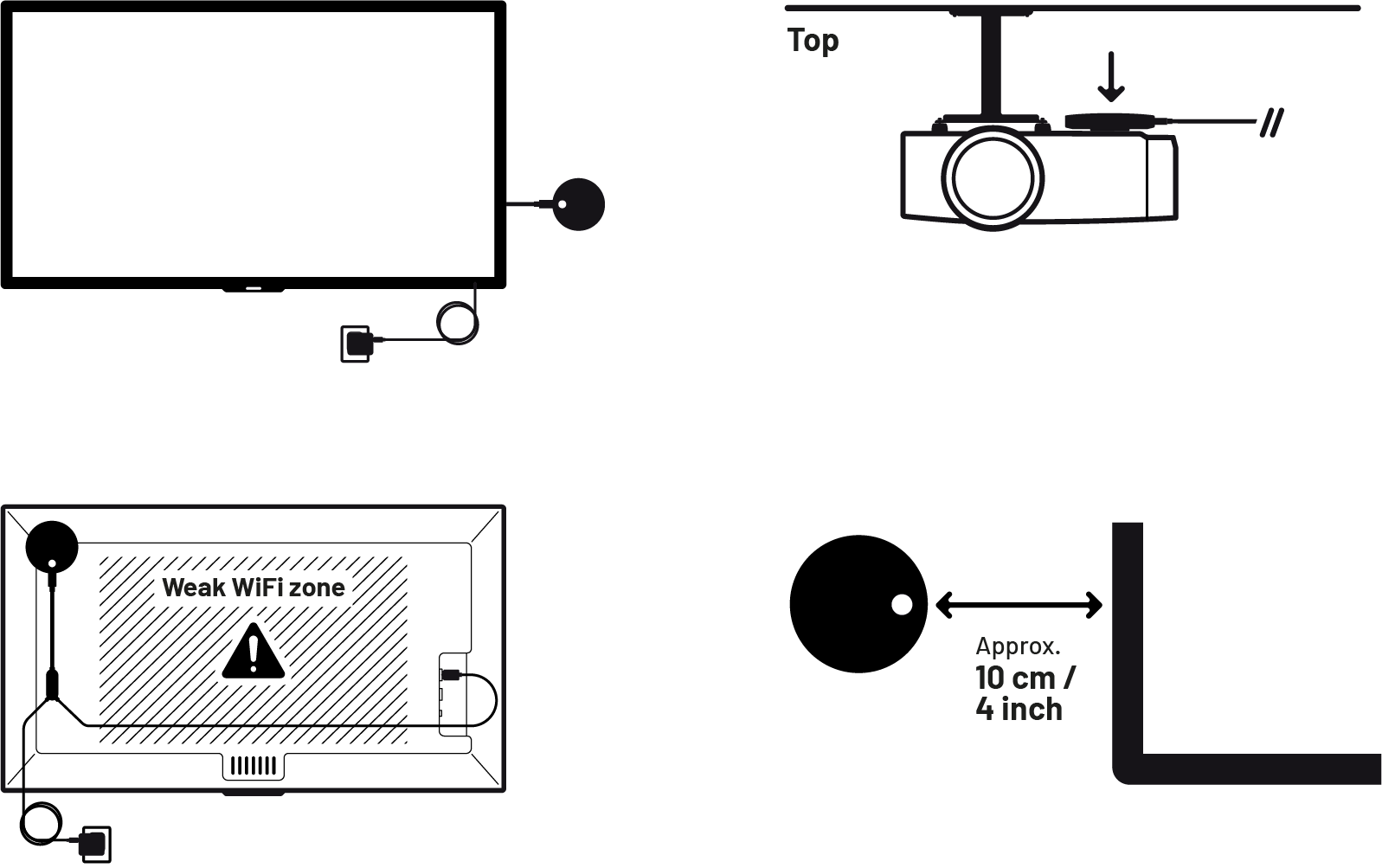 Step 2: Powering your Airtame 2
Airtame 2 is powered by a: 2.3A @ 5V power adaptor (included).

We recommend using the provided power adaptor. Note that Airtame 2 cannot be powered via the USB port of a TV or Projector.

The Aircord is not compatible with any USB extenders and, if necessary, should only be extended on the Power-side using the Airtame Extension Cord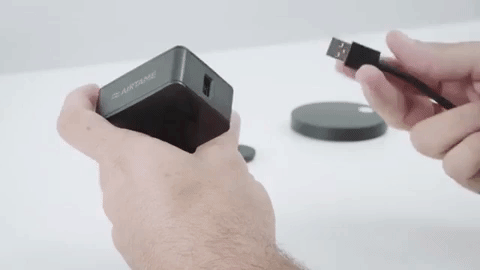 When powered up correctly, Airtame 2 will display a green LED light.

LED status lights indicate power and streaming status:
White - On and Ready for use
Blue - Streaming
Green - Needs to be set up, Needs to reconnect to Network
Pulsing Green - Updating
Orange - Network Reset
Purple - Factory Reset
Red- contact support
Once powered on, you can continue your set-up by: Configuring your Airtame 2 for the first time