Resetting an Airtame device will reset the device to factory settings, allowing it to be reconfigured on a different network and connect to a different Airtame Cloud account.
How to Reset

Make sure your Airtame is powered on and connected to a screen.

Use a think sharp object, like a toothpick or SIM tool, and insert it into the small hole next to the Micro-USB to press the reset button.

Hold the button down for at least 10 seconds, until you see a purple LED light.


Release the reset button.

Wait to see the message: "Resetting to factory settings" on the Airtame screen.
Airtame will reboot after a couple of seconds and start up again, showing a "Get started" message.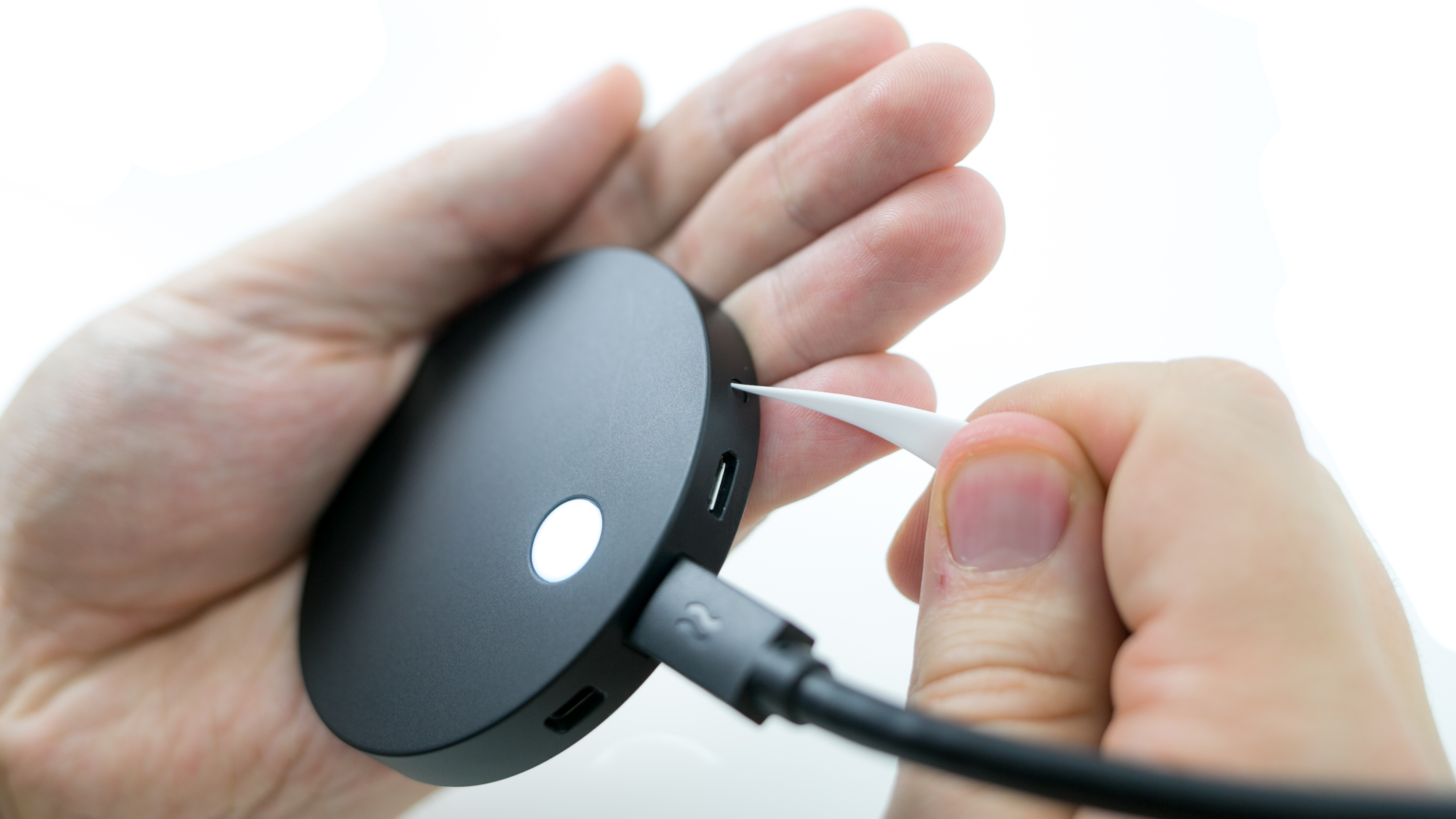 A toothpick being inserted into an Airtame 2 to reset it.