This article focus on how you can train your organization on how to use Airtame for wireless screen sharing.
Complete the deployment
Before announcing the Airtame solution, we recommend double-checking that everything works as expected. We have made this article to provide a checklist and overview of deployment best practices: Deployment guides and checklists:
Customize the guide
As default, Airtame will show the image below to the left with the background and instructions.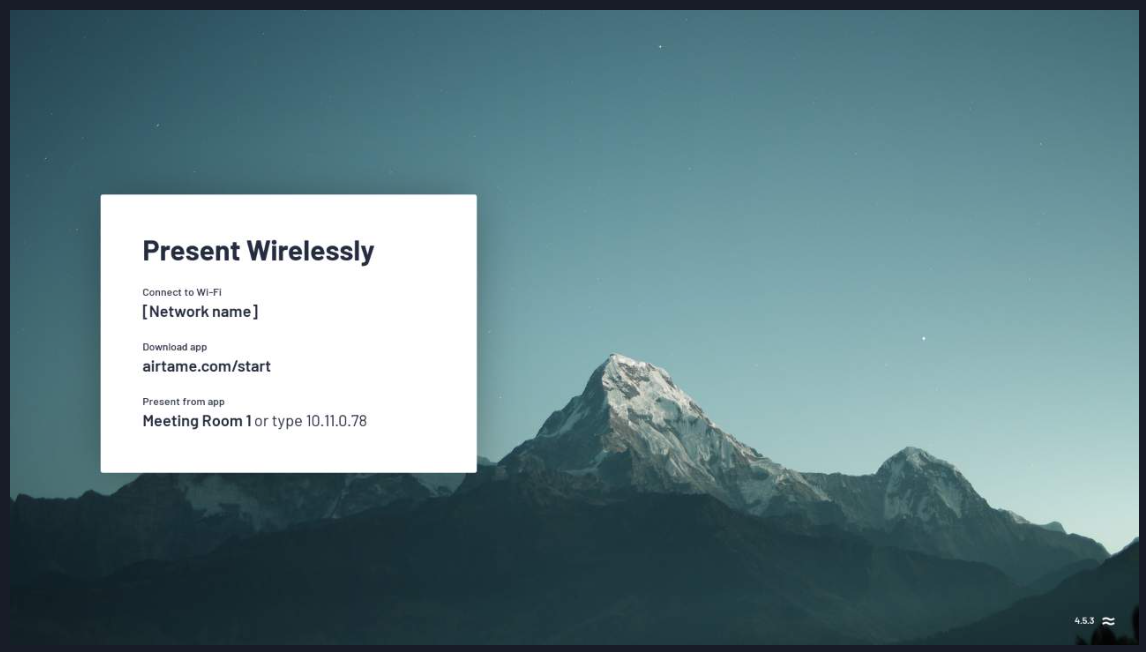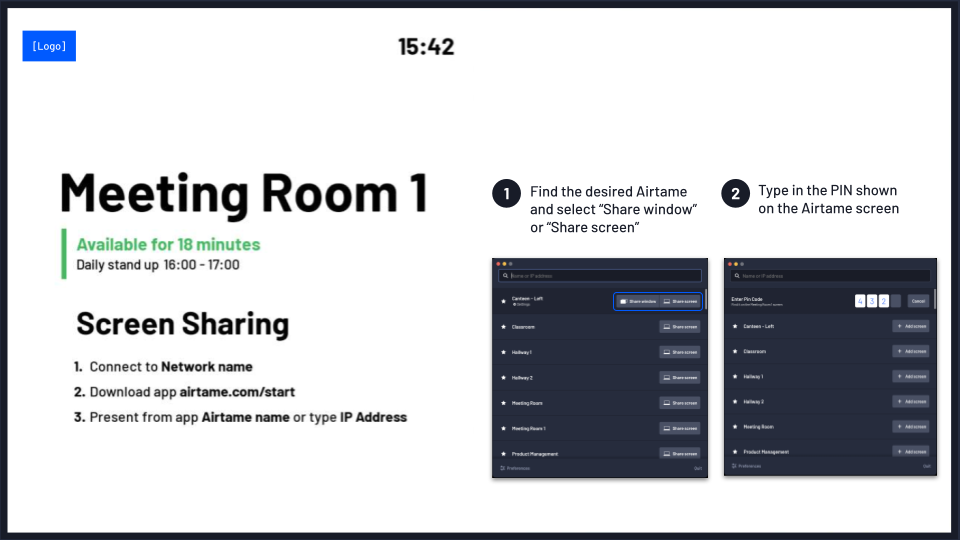 Recommendations
Tailor the instructions to match your use case
Include instructions for how the end user can reach support
If you have enabled the native streaming protocols (AirPlay, Miracast, Google Cast), include instructions for using these.
Style the background image, guide text, and color.
We recommend using the Homescreen app as a background for an improved layout and integration with Google Calendar or Office 365 to show current and upcoming events.
Here is how to customize the guide: Customize Airtame overlay guide and text
We have made this Google Slide presentation with templates: Guides: Screen sharing with Airtame
How to educate the users
Announce Airtame as the new solution for wireless screen sharing
We recommend making an official announcement that Airtame is now the preferred solution for your wireless screen sharing. This can be done via a message using your internal messaging system, email, post on your website, or during a company meeting.
Inspiration for what to include:
Host an internal webinar
As an additional tip, we've seen some of our customers hosting an internal webinar or "Lunch 'n Learn" for people to come to and use the Airtame first-hand and ask questions. Are you considering this? Reach out to us via this link, and we will assist you and potentially even help co-host.
Use instructional material
Videos
We have made this playlist with tutorial videos: Presenting with Airtame. You can link to the playlist or directly to a specific video. You may also embed the video on your own website.
Articles
We have a dedicated Help Center section: Streaming with Airtame
Guides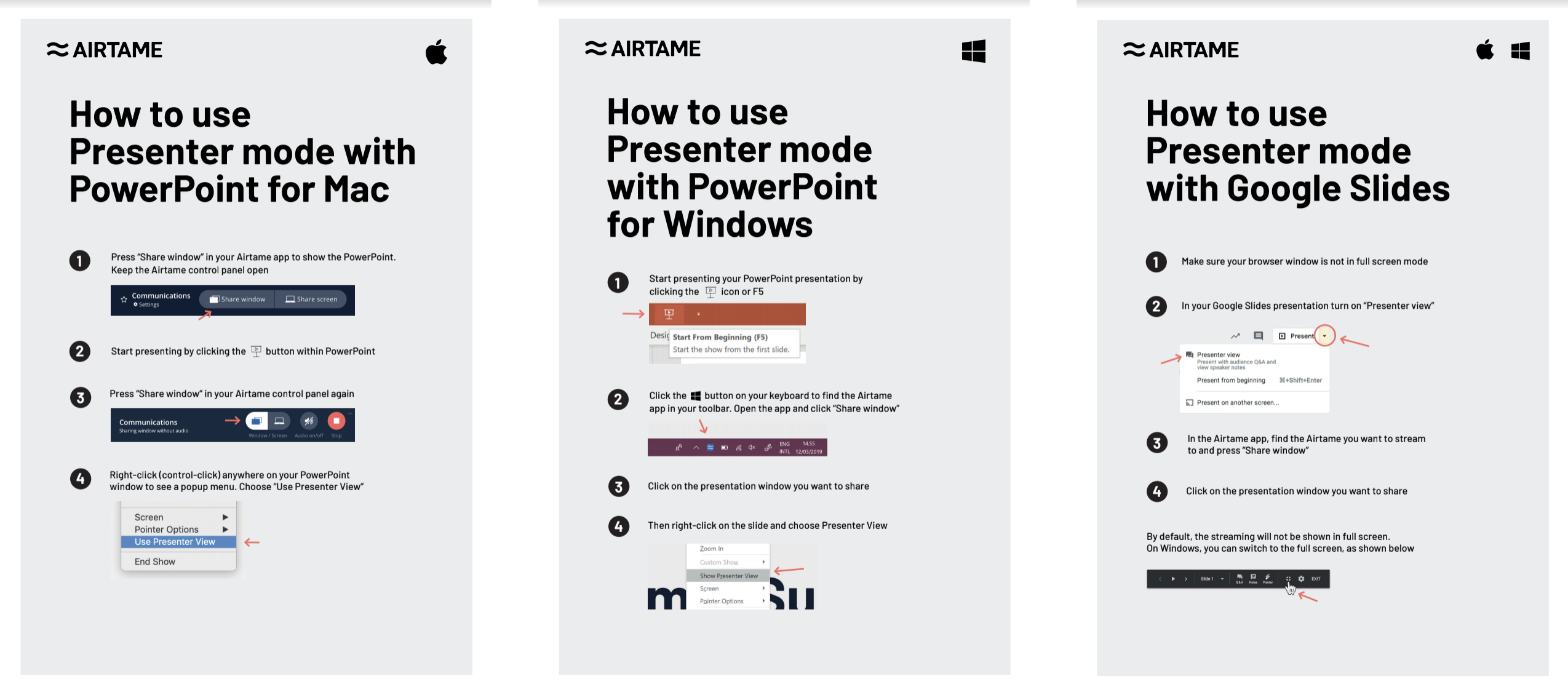 We have made templates for printable guides to hand out to guests or have readily available in the room:
Present Wirelessly: Simple and customizable 1-pagers for hanging in the room.

How to use Presenter mode": 1-pagers for how to use Presenter mode for each platform.

Comprehensive Streaming Guides: Detailed guides for each platform and use case: Windows, macOS, Chromebook, and mobile.
Create a dedicated landing page
Create an internal landing page for hosting all relevant resources for your internal and external users to get started with Airtame.
For inspiration, see how customer NEISD does: https://www.neisd.net/Page/30763
Reach out to us
We will gladly help ensure that Airtame becomes successfully deployed at your organization. Please reach out via "Get in touch", and we will set up a call to discuss how to best move forward.
If you have any requests or input for how we can make it easier to get your organization started with Airtame, please do not hesitate to reach out.