Learn more about Rise Vision and how this digital signage platform works with Airtame.
Rise Vision is a cloud-based digital signage solution used by thousands of organizations to help them save time, share content and communicate better.
It's easy to use, has hundreds of free, professionally-designed templates, and has fast customer support.
The benefits of using Rise Vision
With Rise Vision's templates on Airtame Cloud, school staff can instantly share important messages to keep everyone informed.
Save time and reduce IT maintenance by unifying school digital signage and collaboration.

Help keep your school safe by sharing important messages and emergency alerts in classrooms and hallways.

Make a great impression on your school community with 400+ amazing digital signage templates.
How to set up Rise Vision on Airtame Cloud

2. Copy the Display ID issued after creating your new Rise Vision display.

3. Firstly go to airtame.cloud, then go to the Screens tab and find the Airtame device that you would like to deploy Rise Vision too. Open the content settings and find the Rise Vision application (under Looped or Scheduled content).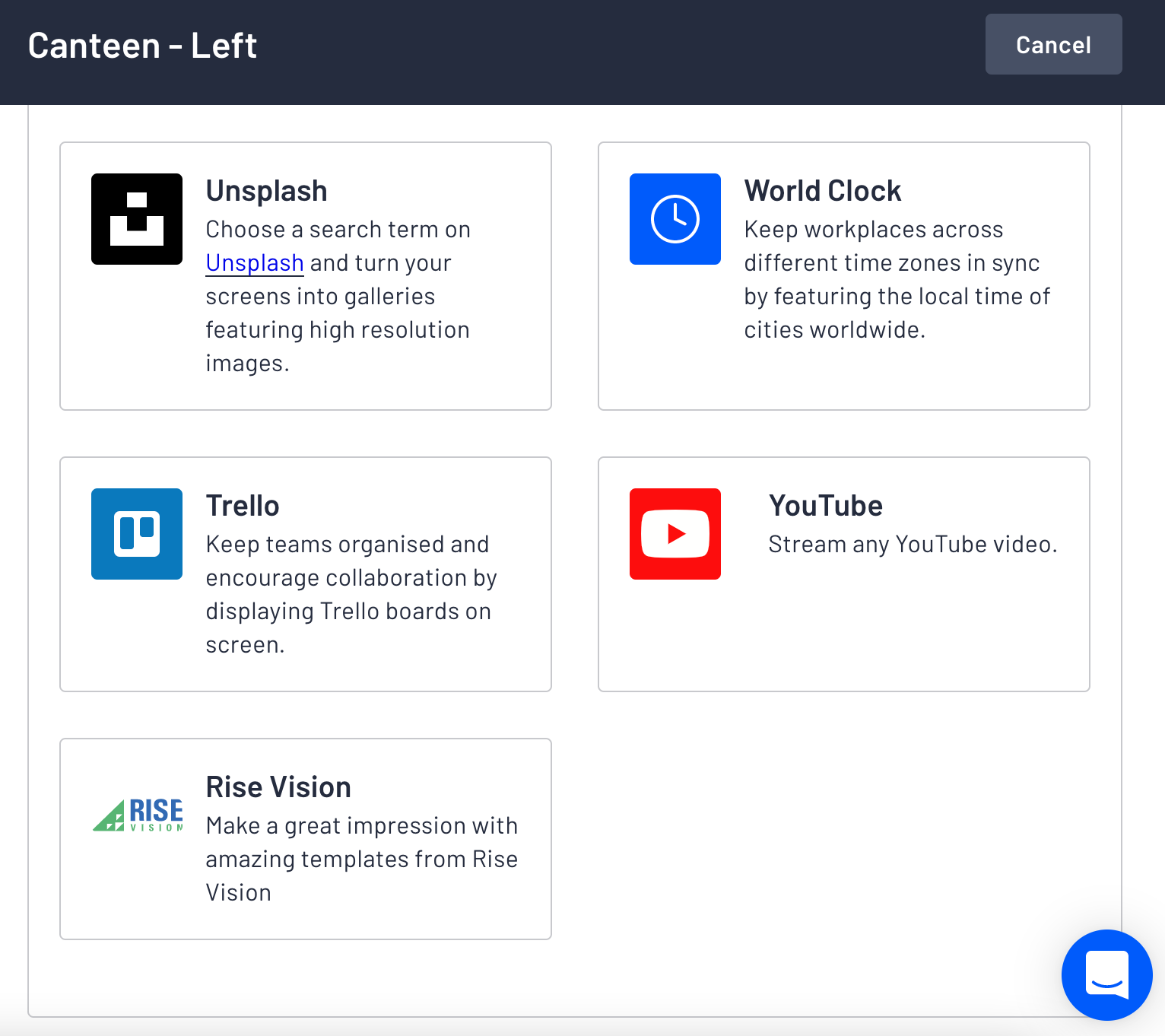 Select the Rise Vision application and paste the Display ID into the field. After that click on Save and then on Apply changes.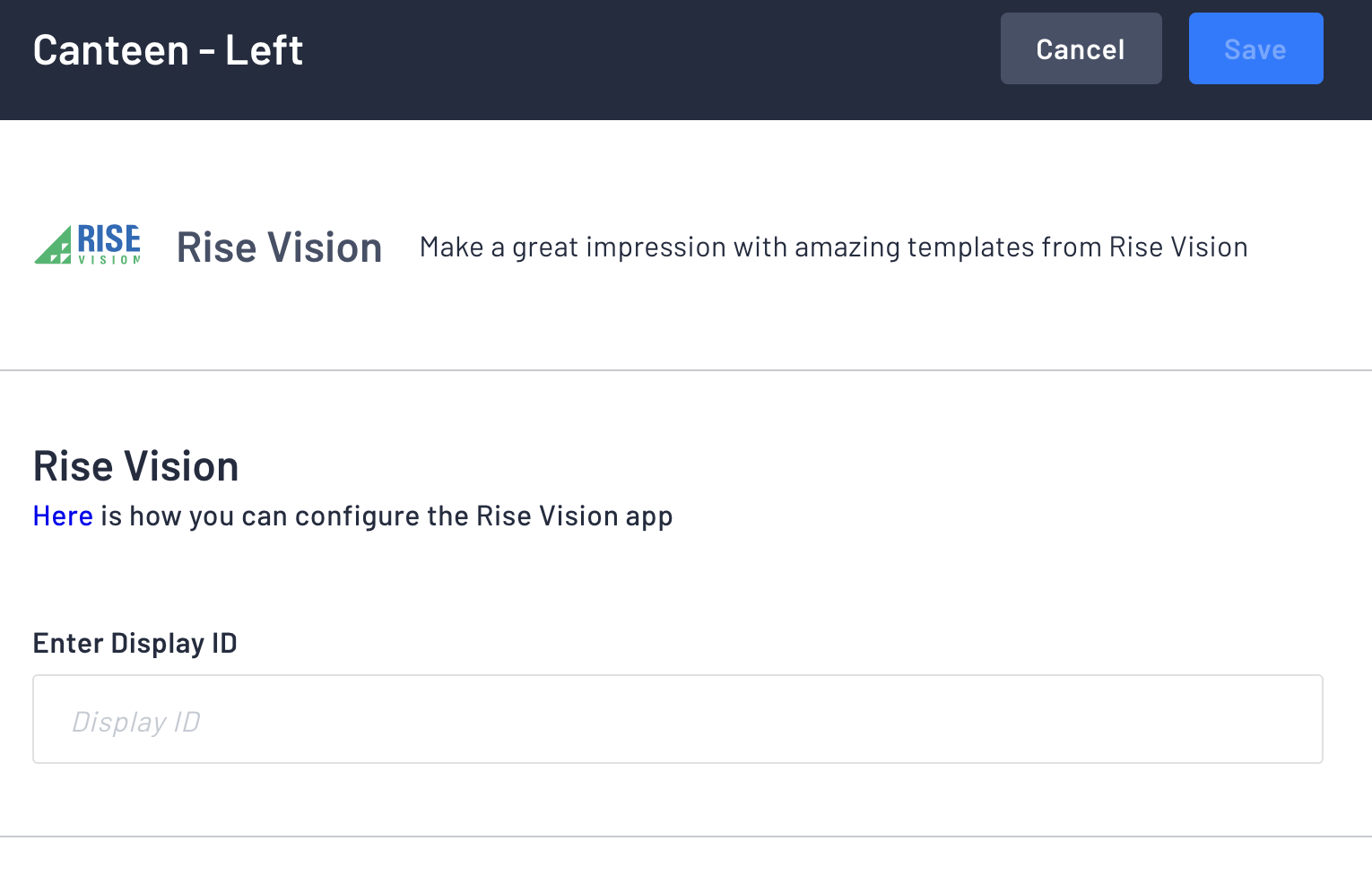 Now Rise Vision will start loading on your Airtame devices and you can define which presentations and schedules (from your Rise Vision account) you want to display on the Airtame powered screen. This allows you to utilize the vast template library of Rise Vision and even to benefit from features like Rise Vision's emergency alert system that shows a warning on the screen during critical events.
Considerations
Note that each Airtame device needs a unique display ID from Rise Vision and you can therefore not deploy Rise Vision in bulk on Airtame devices.

If set as part of a playlist or schedule, the Rise Vision content will only be showing according to those set schedules.
Learn more about looped content and scheduled content.

Rise Vision display management features like reboot, restart, screenshot, display control, and reporting IP address and MAC address won't work with Airtame devices. If you require these controls or information you can access them through your Airtame Cloud dashboard, on the Devices or Screens section of Airtame Cloud.

The Rise Vision Twitter Widget and HTTP web pages scheduled through Rise Vision will not work on Airtame devices. The pre-designed Rise Vision Twitter templates will work.