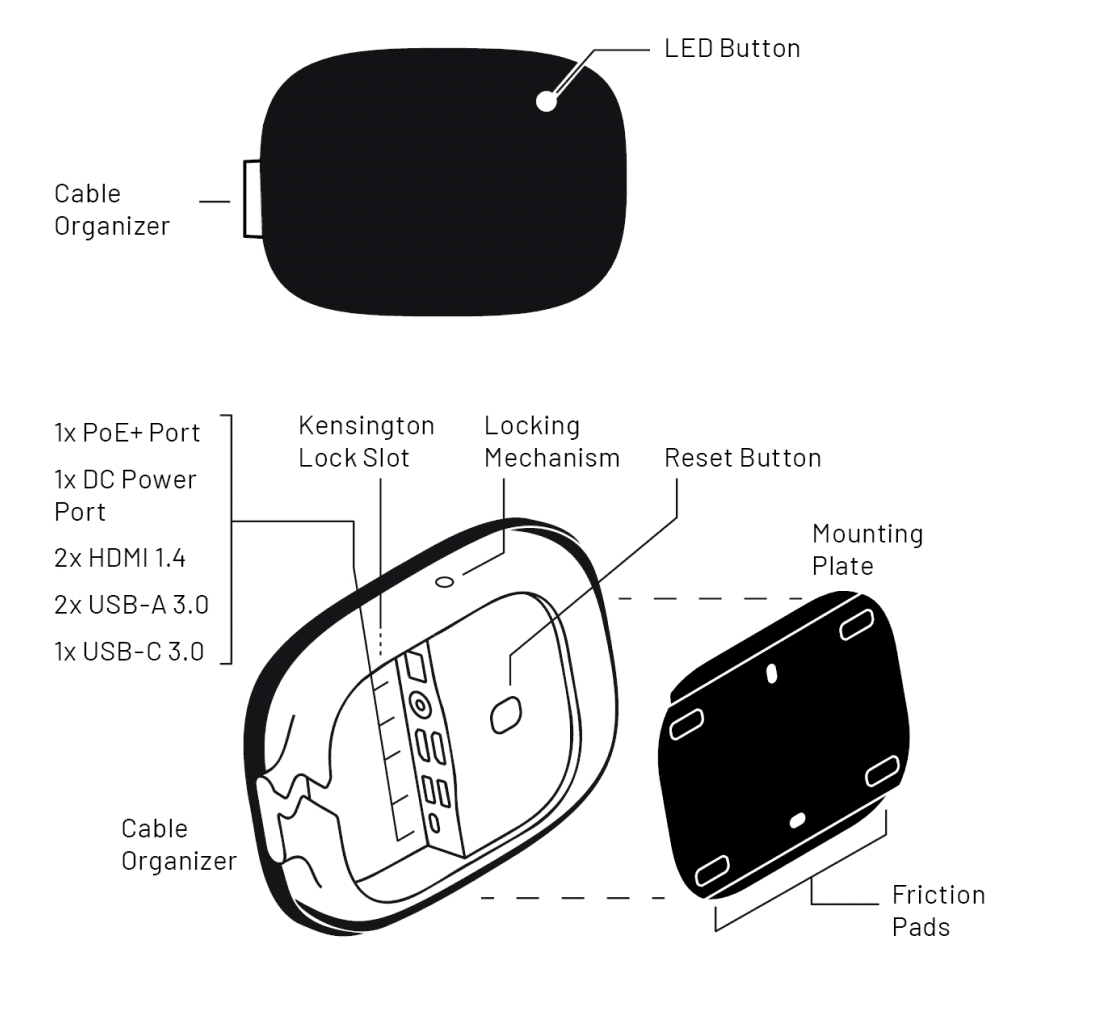 More information about the technical specification of the Hub can be found here.
LED button functions
Reboot the Airtame Hub
Wake the Airtame Hub up from Sleep mode
LED lights indicate power and streaming status
Reset button functions:
Reset Wi-Fi on the Hub
Factory reset the Airtame Hub to revert to the original system settings
Power:
PoE IEEE 802.3at Type 2 "PoE+" (RJ45 Connector) 46-57V ⎓ max 30W
DC Power Port (IEC 60130-10:1971 Type A: 5.5 mm OD, 2.1 mm ID) 12V ⎓ max 55W
Note that if your network environment does not allow PoE+, you will need to purchase a separate AC power adapter to power your device. You can read more on this here.
Screens:
2 x HDMI 1.4 ports to support two screens. Please note that at the moment only one HDMI port can be used - stay tuned for future updates.

Peripherals:
2 x USB -A and 1 x USB - C
Each USB port provides 4.5W of output power. Most products that comply with the USB 2.0/3.0 standard and USB Video Class (UVC) and USB Audio Class (UVA) protocols will be supported by Airtame Hub.

Please note that those ports should not be used to power the Hub.