The background of the Airtame screen is referred to as digital signage. This digital signage can be basic or advanced, depending on the user's case of the specific screen. This article will cover the more basic cases of editing digital signage.
Click here for more information on more advanced digital signage
How to change the background to an image, video, website, or other
The same steps can be used for implementing different background apps, like a looped YouTube video or a website.
Log into your Airtame Cloud account.

Select one or more Airtame devices to change the background for.

Click the Edit settings button.

Click the Signage menu.

Click the Add button under the "Default Playlist" section.


Select the type of app to show as the background. For example the Image app.
Fill out the settings for the selected app. The settings will depend on the app.
Click the Save button.

Optional: Add more apps to the list, by clicking the Add App button.
Optional: If more than one app is added, change the Duration of each app.
Click the Apply Changes button.
The playlist will be saved and the Airtame screen will start showing the first of the listed apps. If more than one app is added, the list of apps will show for the selected duration, and loop when the end of the playlist is reached.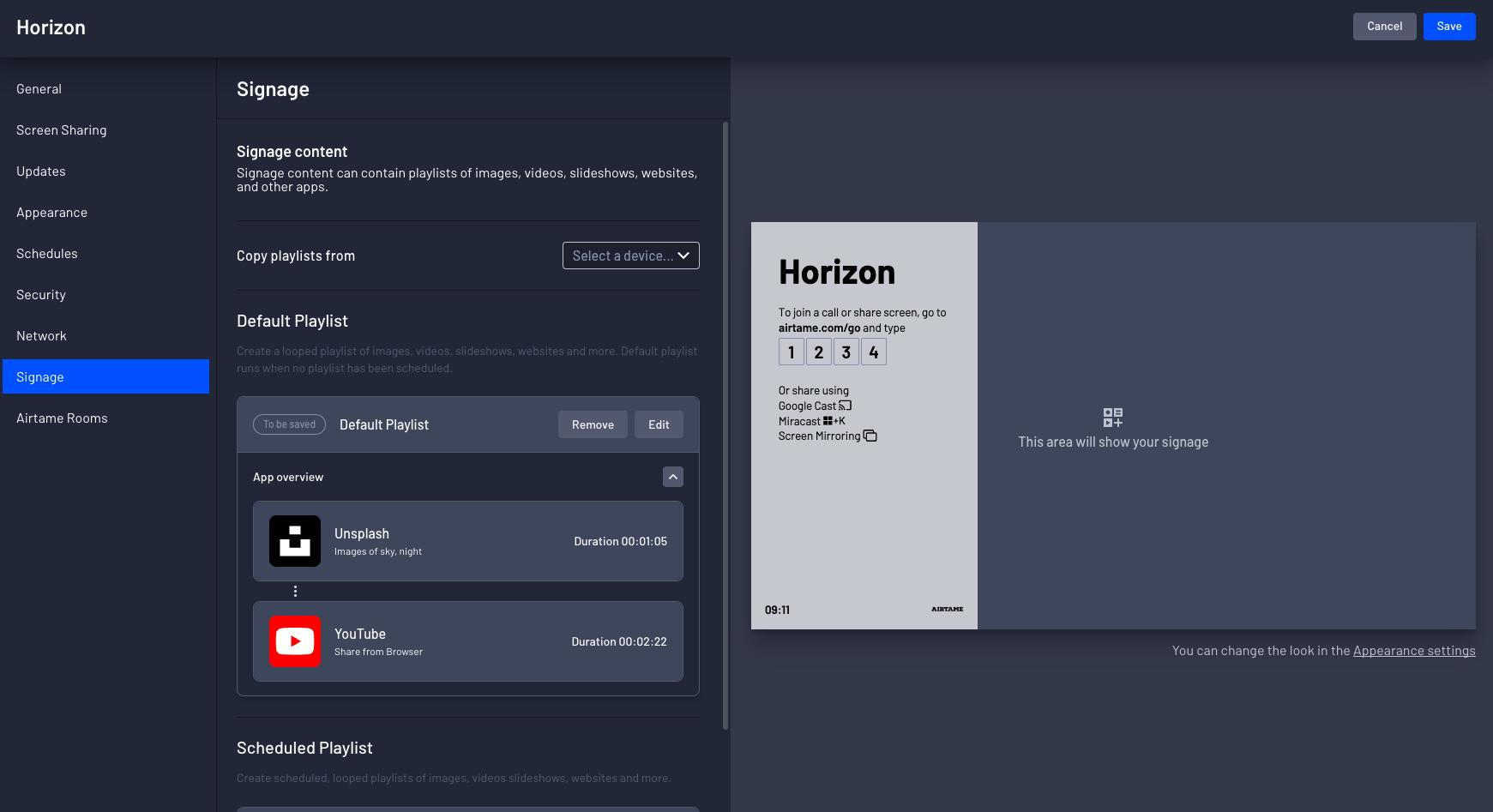 The signage editor with a default playlist consisting of 2 apps (Unsplash and YouTube)