Airtame firmware updates do not happen every day. But when they do, it could be the wrong time for them to happen. Imagine not being able to stream to Airtame because it's being updated — it's annoying, right?
Scheduled Updates feature allows administrators to configure the exact weekdays and time intervals when the updates should be installed. If you want updates to be installed at night or over weekend, now it's easy to configure your devices so.
How to configure Update Schedules
Select the device(s) you wish to configure, and click on Edit settings.
Navigate to Schedules.
Within that menu, you will see an option called Update Schedule. Toggle this On and set the hours you would like for your Airtame to update. Outside those hours, any updates will be paused.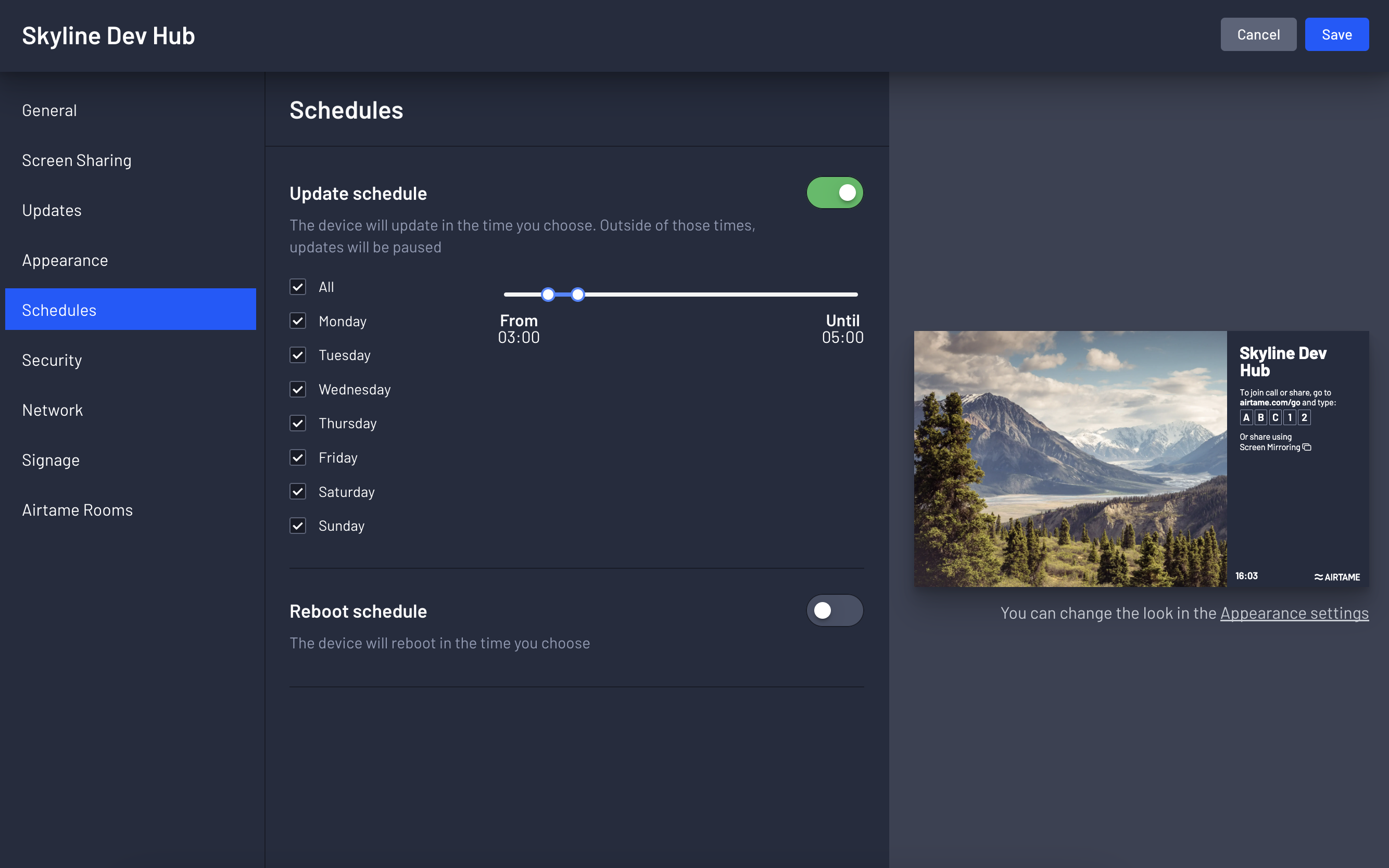 In this example, this device will fetch updates everyday between 3:00 AM and 5:00 AM