Using Airtame Cloud, you can customize the appearance, like the layout of the panel, the panel text, and various toggles. The panel text is typically used to show the required steps for users to start screen sharing to the screen. You can change the appearance of the screen to match your organizational needs.
Airtame screens are customizable with a digital signage background, four guide layouts, custom guide text, and various toggles.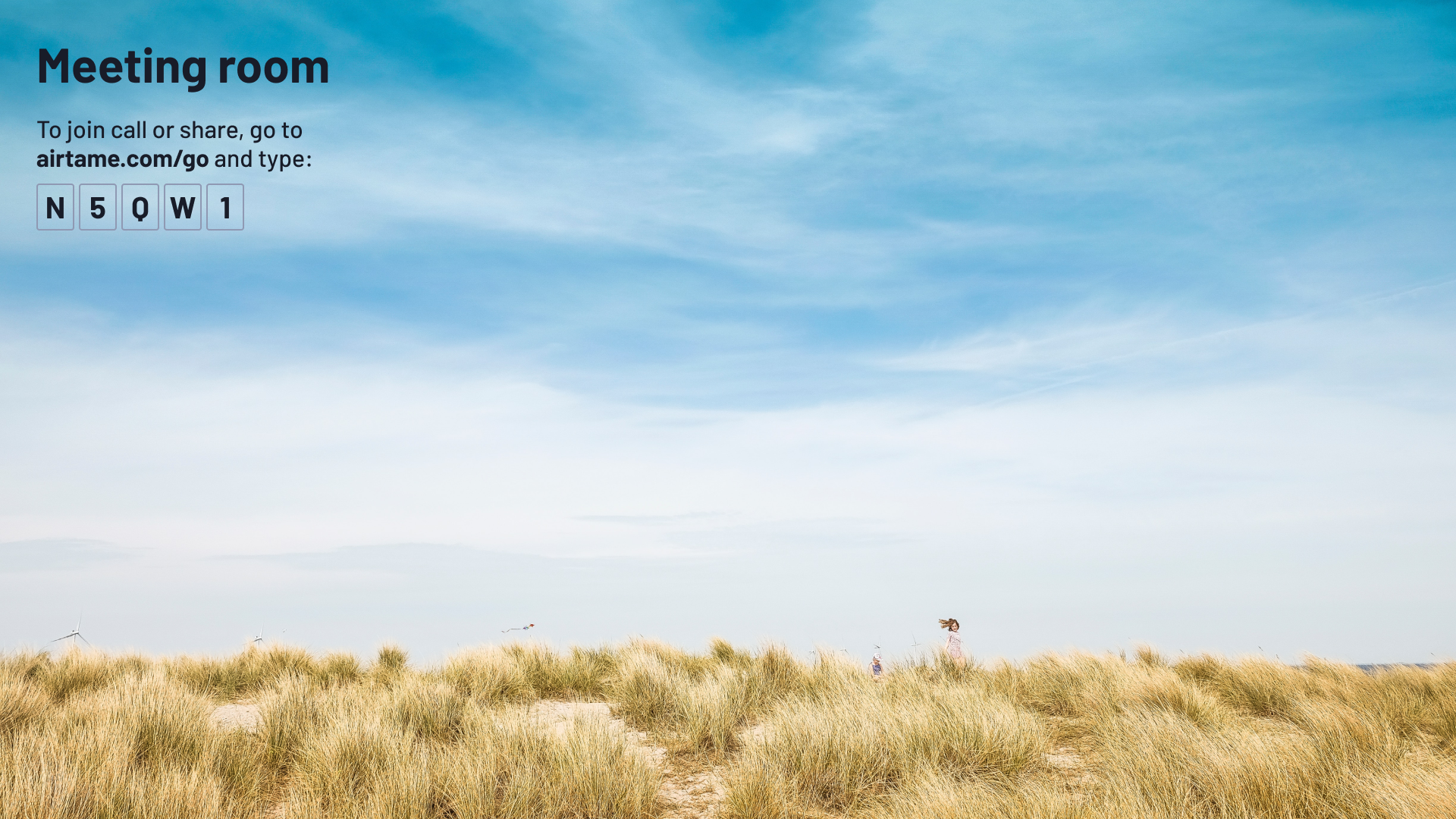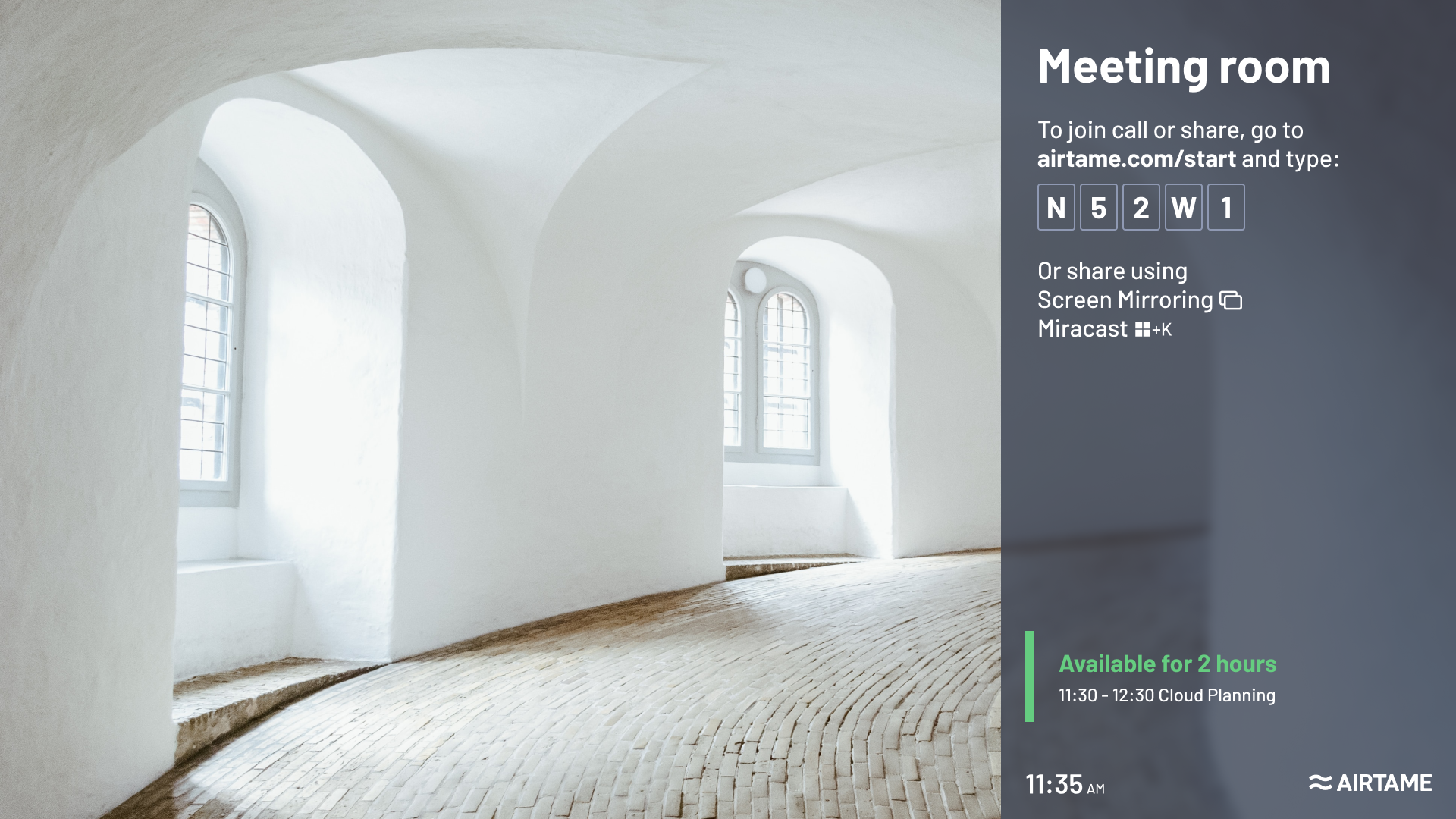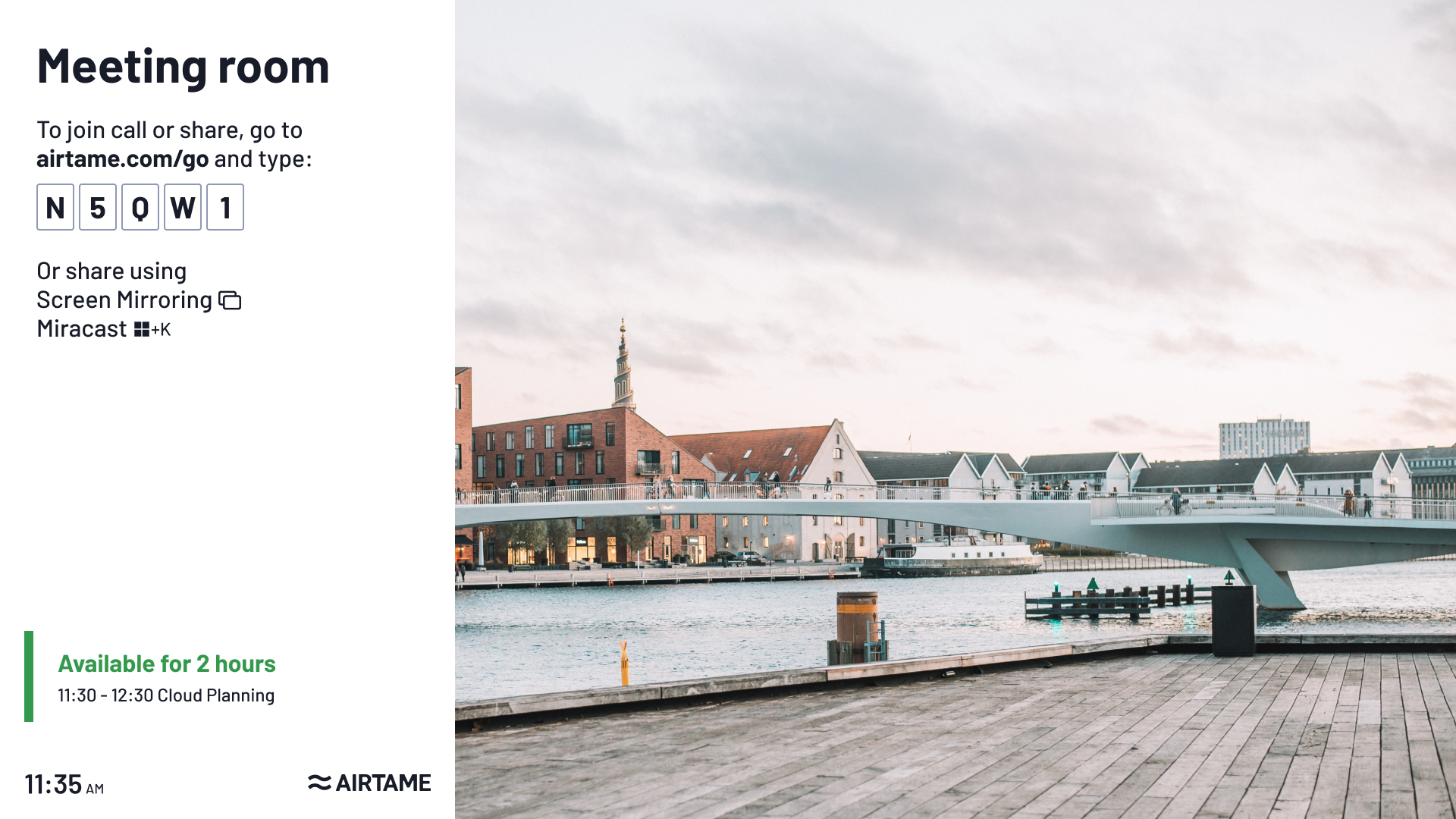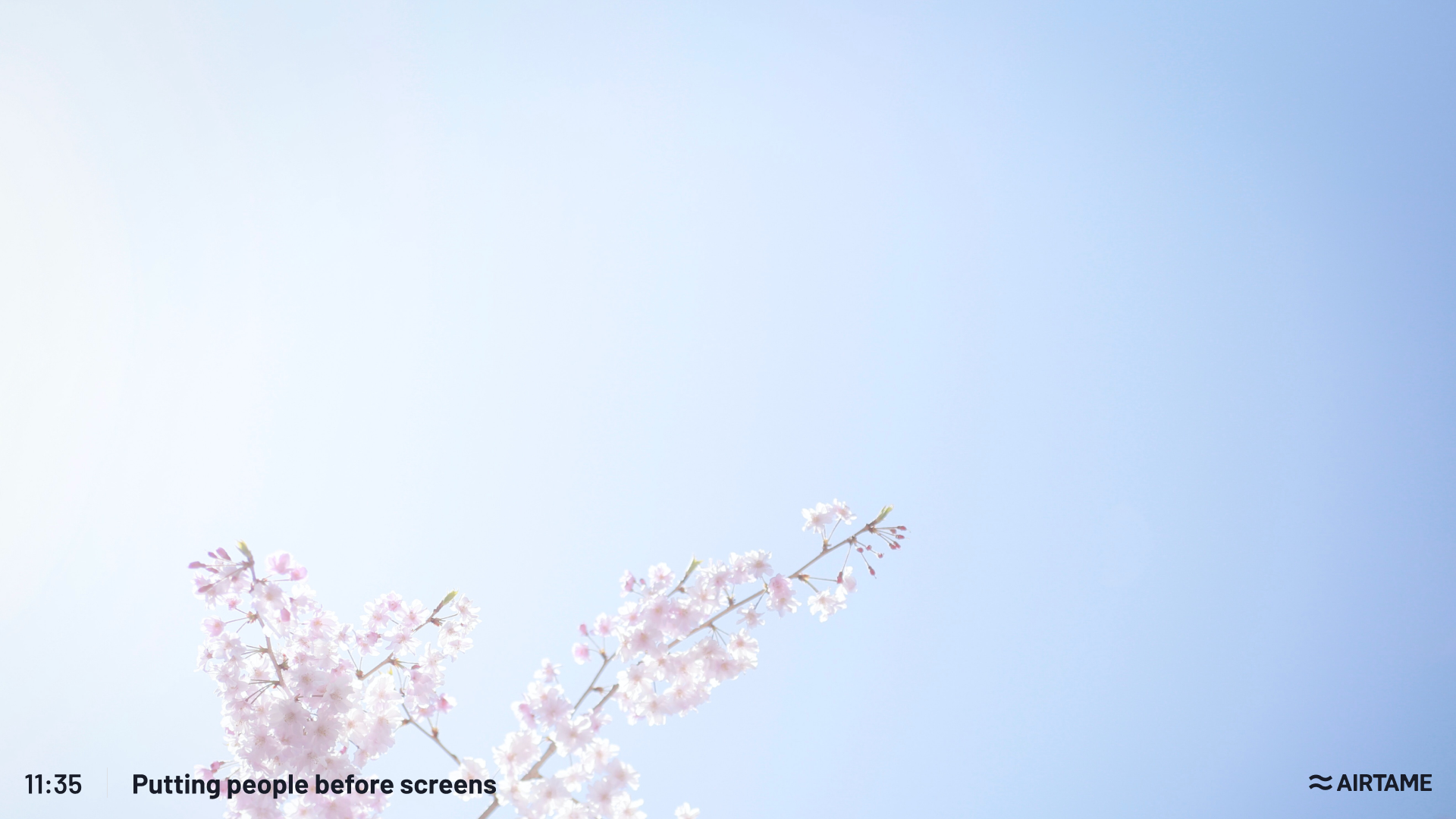 Here are a few examples of how different the appearance can be.
How to edit the layout
Open your

Airtame Cloud

account.
Select one or more Airtame devices to edit.
Click the Edit Settings button.
Click the Appearance menu.
Update the appearance settings as needed. While changing the thumbnail in the right panel will show a preview of the changes.
Click the Save button.
Click the Apply Changes button.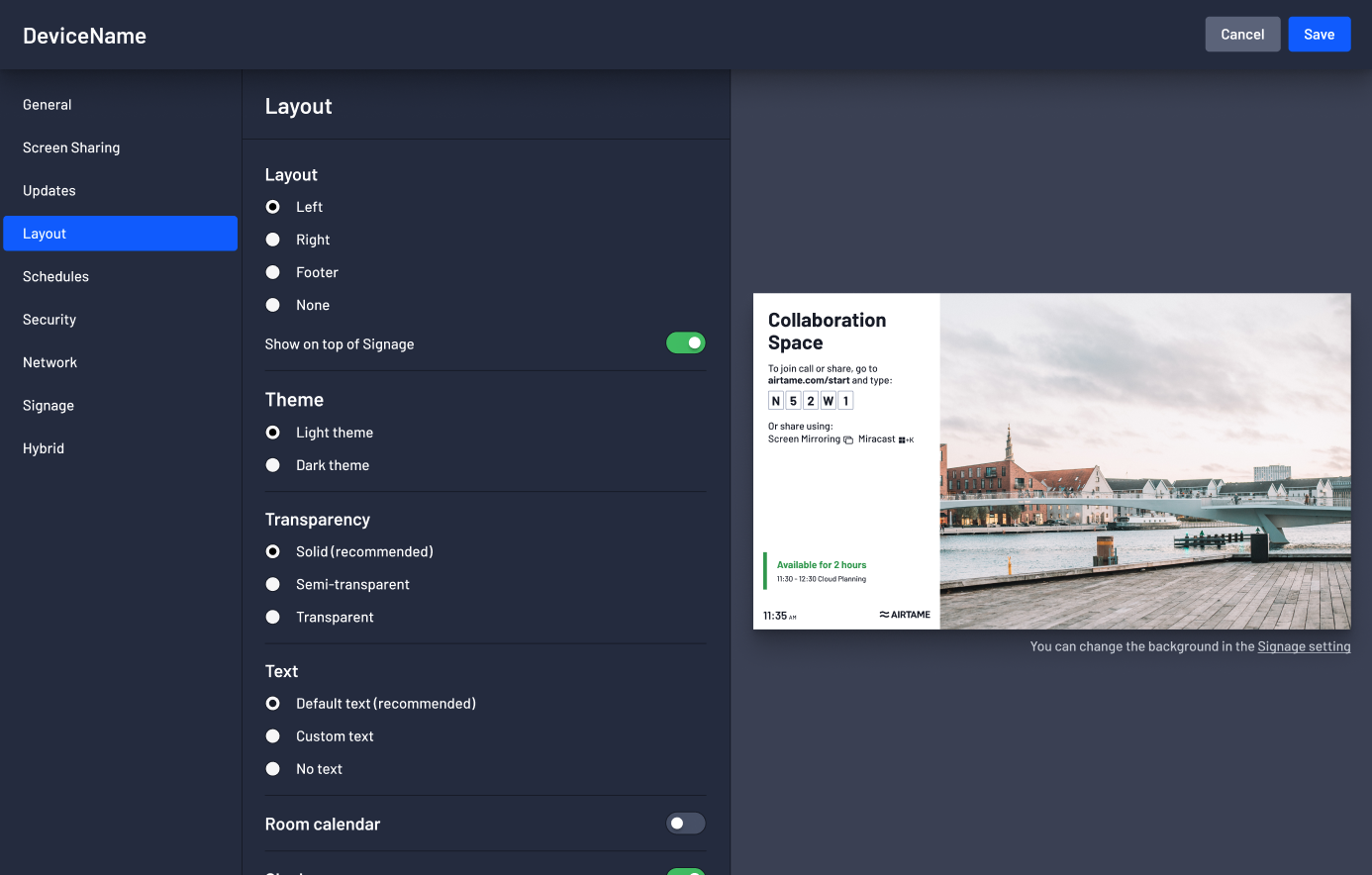 The Appearance settings for a device.
What can you customize?
Panel position
You can customize the placement of the panel. There are a total of 4 placement options:
Left panel
Right panel
Footer
No panel
Theme
Choose between a light or dark theme, which changes the guide background color and the color of various icons and text.
Transparency
Choose if the background color of the panel should be solid, semi-transparent, or fully transparent. Note that a fully transparent panel may make the text harder to read, depending on the background.
Text
By default, Airtame screens will show the name of the screen and simple instructions for how to start screen sharing to the screen. You can write a custom connection guide and automatically insert custom values like the screen name, pairing codes, WiFi name, enabled native protocols, and other variables.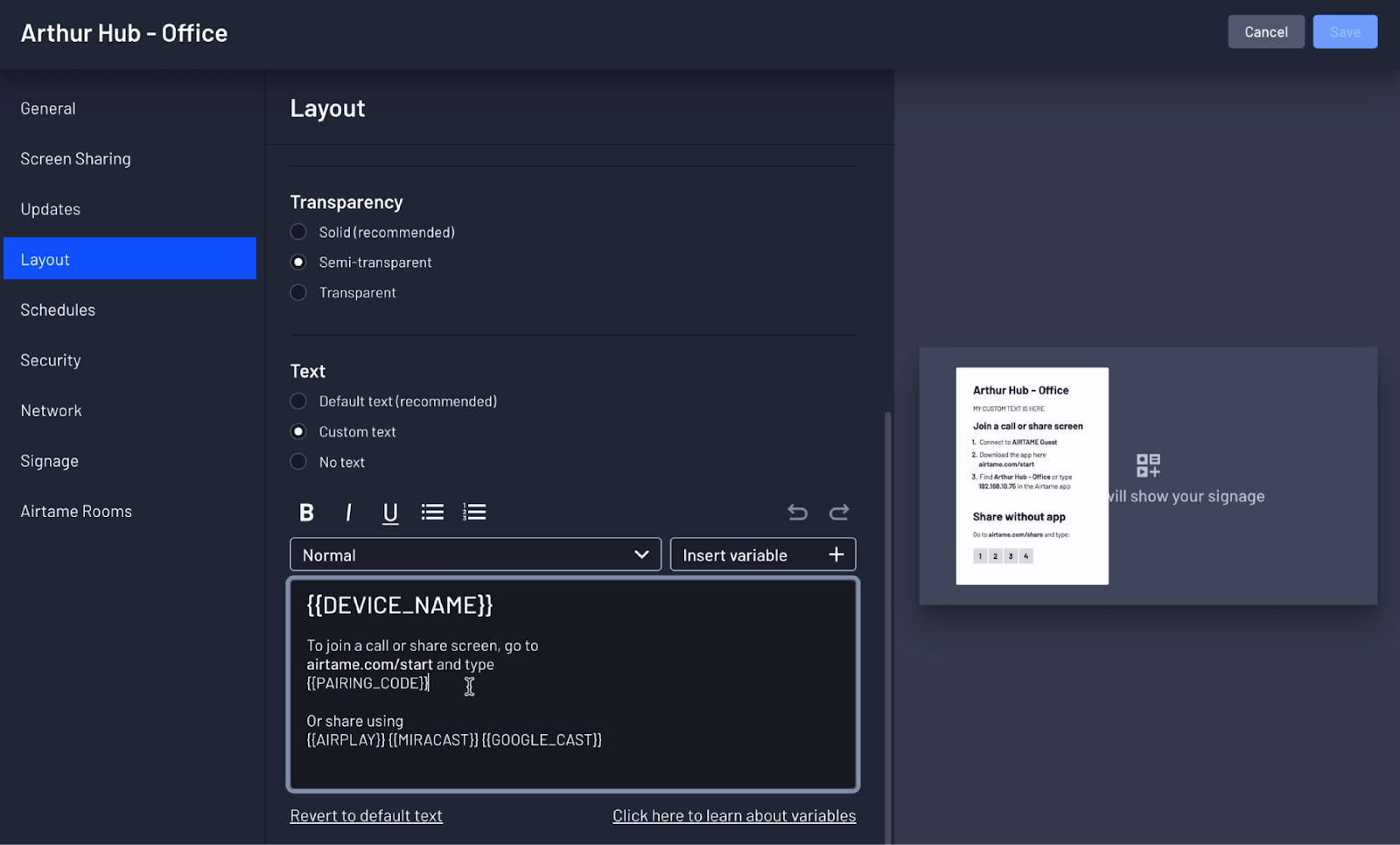 The layout text editor
Room calendar
Choose to display information about the room availability. Select a room from the calendar connected to your Organization and display information on the screen. A new option allows you to show/hide the meeting tiles.
Clock
Choose to show or not show a clock. You can further control the clock format under the "General" settings for the device.
Logo
Choose the default Airtame logo or upload a custom logo to show in the panel. You generally want a logo that contrasts the selected light or dark theme.
Preview
While editing the panel appearance you can preview the changes on the right. Know your screen's appearance before you click the save button.