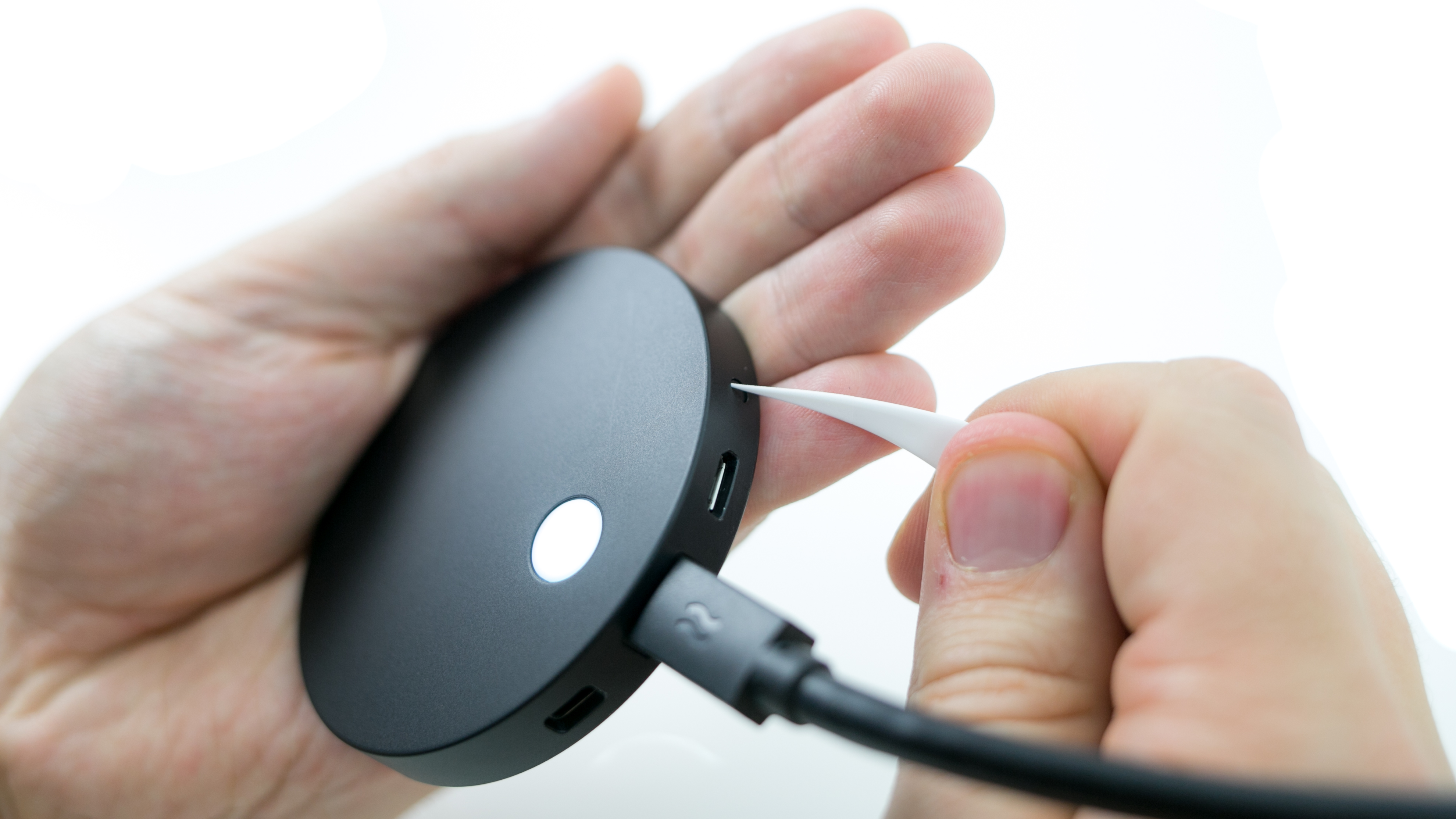 Steps
Make sure your Airtame is powered on.

Use a pen to press and hold the button of the Airtame for at least 10 seconds, until you see a purple LED light come on, then release when you see the white flashing light.

Wait to see the message: "Resetting to factory settings" on the Airtame-equipped screen.

Airtame will reboot after a couple of seconds and start up again, showing a "Get started" message.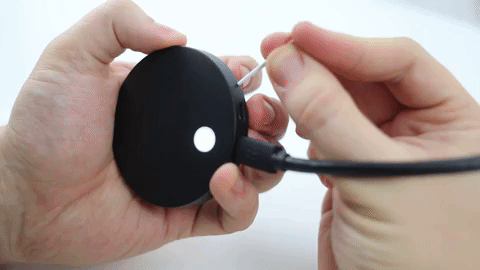 ️
Troubleshooting
Airtame is not resetting
Reboot the Airtame, wait for 10 seconds, and then try again. It is always possible to reset Airtame.

Make sure you release after purple LED comes on