Setting up scheduled reboots may improve performance over time, as the Airtame device may build up high memory use over time.
How to set up Scheduled Reboots
Log into your Airtame Cloud account.
Select the device(s) you wish to configure.
Click the Edit settings button.
Select the Schedules menu.
Toggle the Reboot Schedule on.
Select the weekdays when the devices should reboot.
Select the from and until hours when rebooting is allowed.
Click the Save button.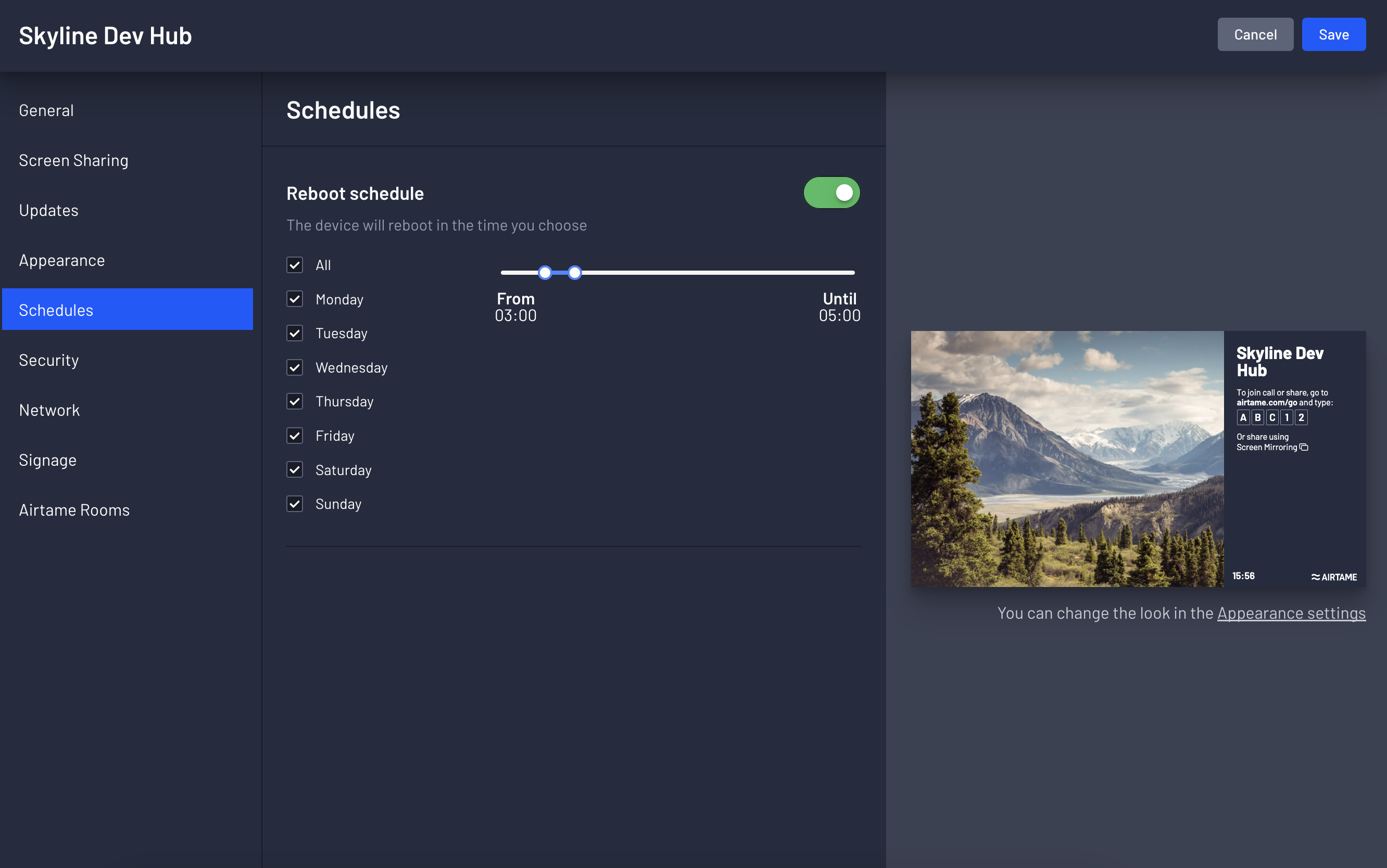 An Airtame device scheduled to reboot everyday, between 3:00 AM and 5:00 AM