By default the Airtame Hub joins Microsoft Teams calls as an external guest user, however following Office 365 administrative efforts, users actually have the option in order to authenticate as themselves meaning the user will see their name displayed when they join the Teams on Airtame Hub and they will be subject to whatever Teams security policy they traditionally would when using Teams without Airtame Hub.
For further instructions on how to enable authenticated Teams calls, please see the Help Center article below
Alternatively, in order to prevent the Airtame Hub from having to wait in a lobby, meeting policies and settings may be edited by the meeting organizer in the 'Meeting Options' on a per-meeting basis or an administrator can apply these policies to all members of the organization for all meetings.
Microsoft Teams
Administrative Level
In the Microsoft Teams admin center navigate to Meetings > Meeting Settings and then allow 'Anonymous users can join a meeting'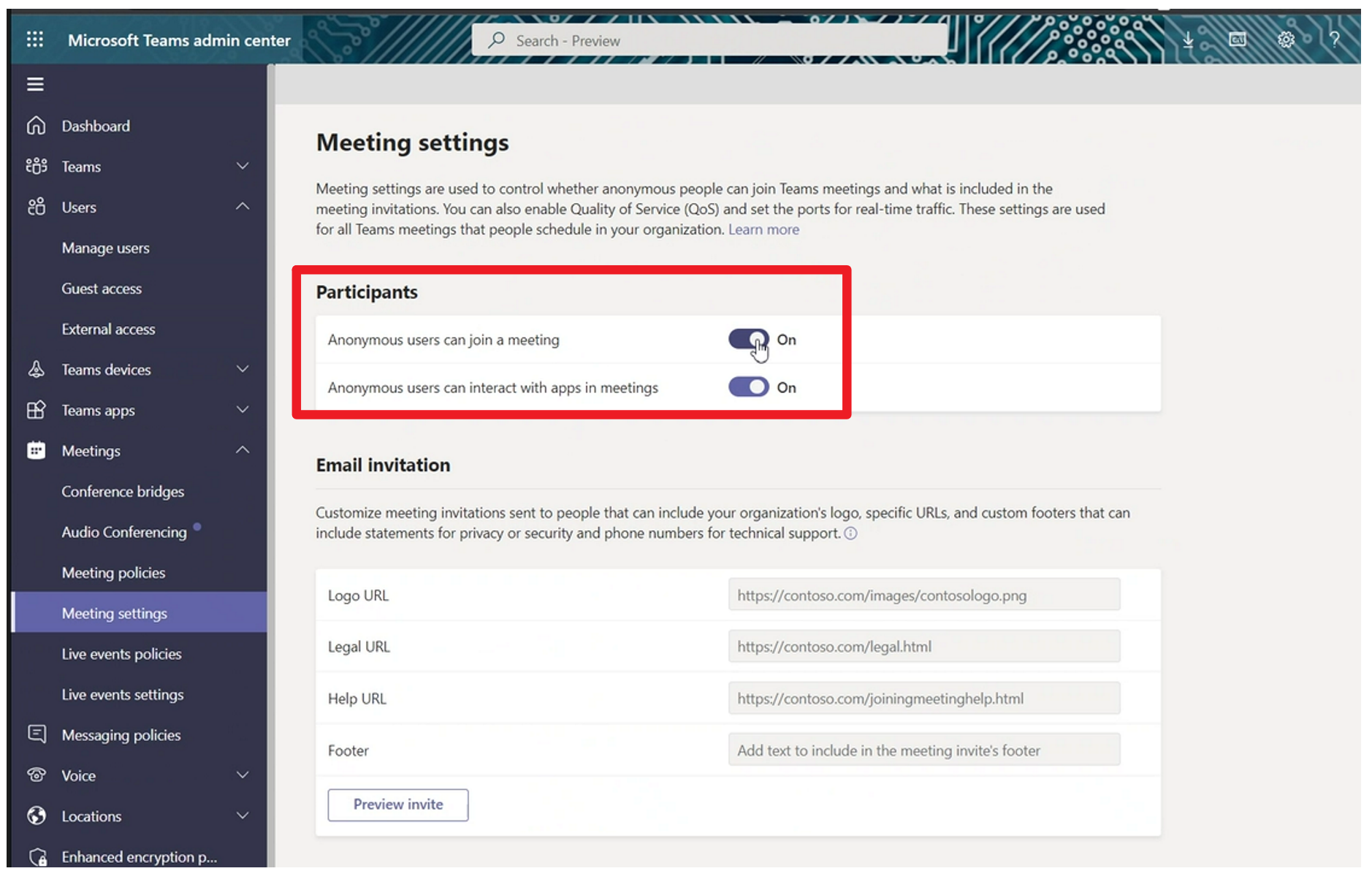 Additionally, 'Let Anonymous people join a meeting' and 'Let Anonymous people start a meeting' should be enabled under Meetings > Meeting Policies.
Here, you will also see that you have different options on who can share content. We suggest you select 'Everyone, but user override,' which will confirm that the Hub will never have to be allowed permission in order to share content, while still allowing meeting organizers to control who shares.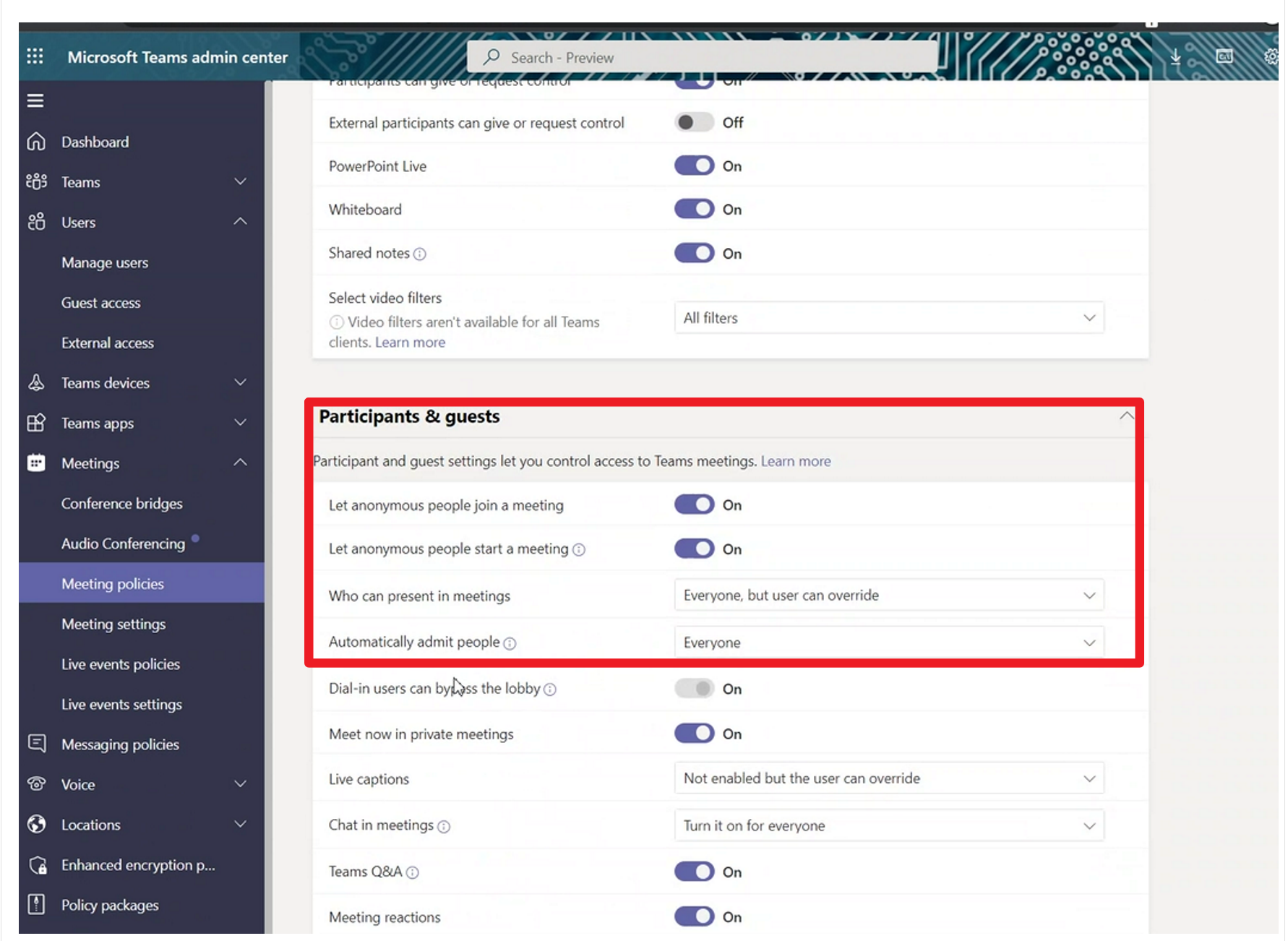 On a more granular basis, an administrator can edit Meeting Policies per user or for organizational groups depending on the policy structure. By default, the Global (Org-wide default) policy applies to all users unless they are assigned a different policy. Within the Global policy, the above-highlighted meeting options for Participants and Guests should be applied. If a user is assigned to a different policy then the same settings should be applied.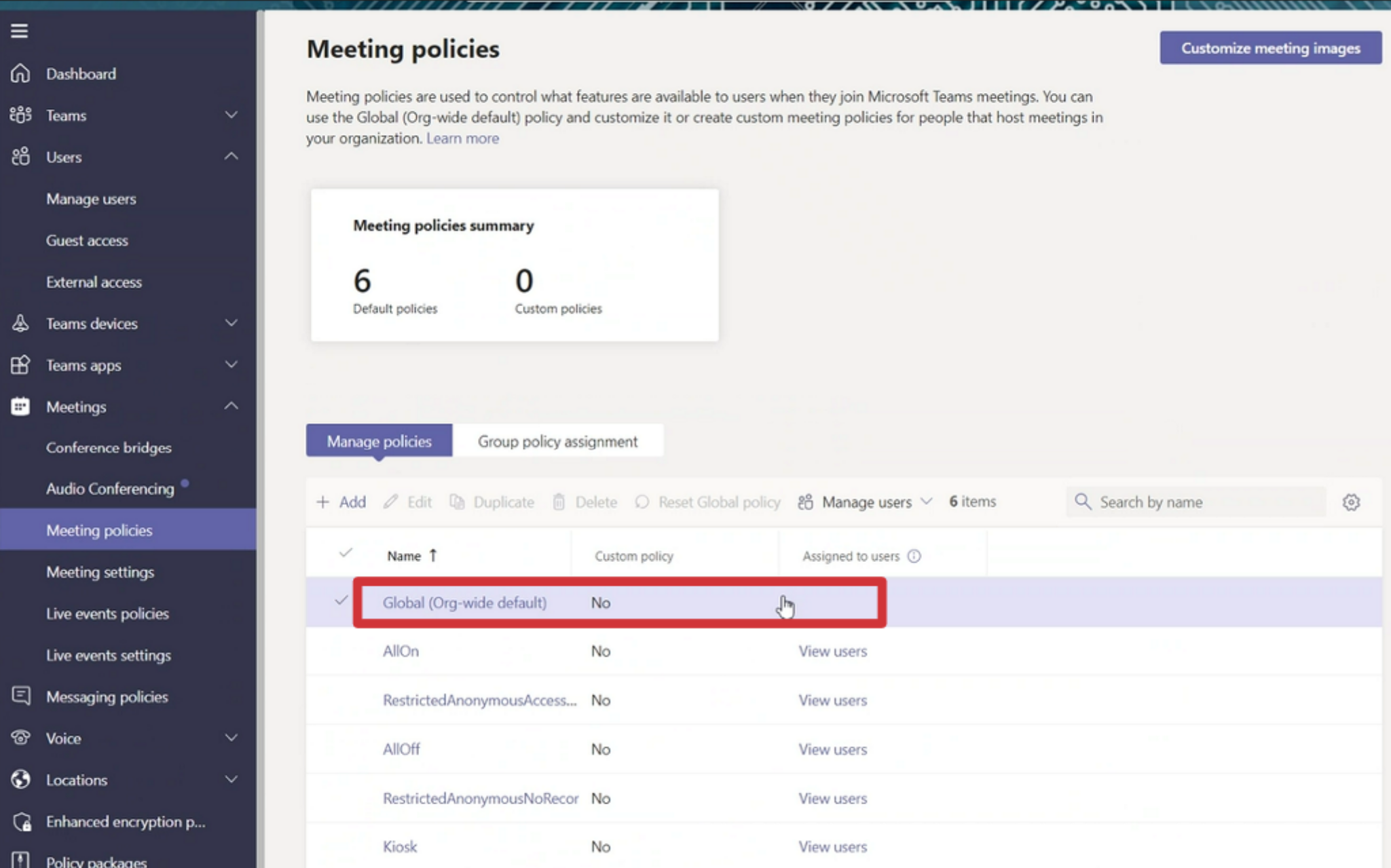 Individual User Level
If the above permissions cannot be enabled at a group level for some reason, individual meeting organizers additionally have the option to change the meeting options to allow for anyone to bypass the lobby, for anyone to present, and allow for attendees to have a camera and microphone.
Meeting options may be accessed after a meeting link has been created. Meeting organizers will see a hyperlink to 'Meeting Options' within the calendar invite itself.
Please note that an individual user can implement the below in order for a user to join a meeting that has already started, however, the Global policy they adhere to may still not allow a Guest to start a meeting. This has to be edited in the Teams Admin Center if the Hub must start the call, however, if other users are on the call this won't be an issue.