Having an Airtame Cloud account is an important part of using Airtame. Through the Airtame Cloud you can add device, control licenses and manage a suite of device features.
Go to https://airtame.cloud.

Click the Get Airtame Cloud button.

Click the Create a new Cloud organization button.

Fill out the Organization name.

Click the Continue button.

Select your company country.
Click the Continue button.
Sign in with a Google or Microsoft account to automatically attach the Airtame Cloud account to your email address.
Alternatively: Fill out the Tour Name, Email and password field for your user.

Click the Sign up with email button.
Your Airtame Cloud account is now created and you are automatically logged into the account.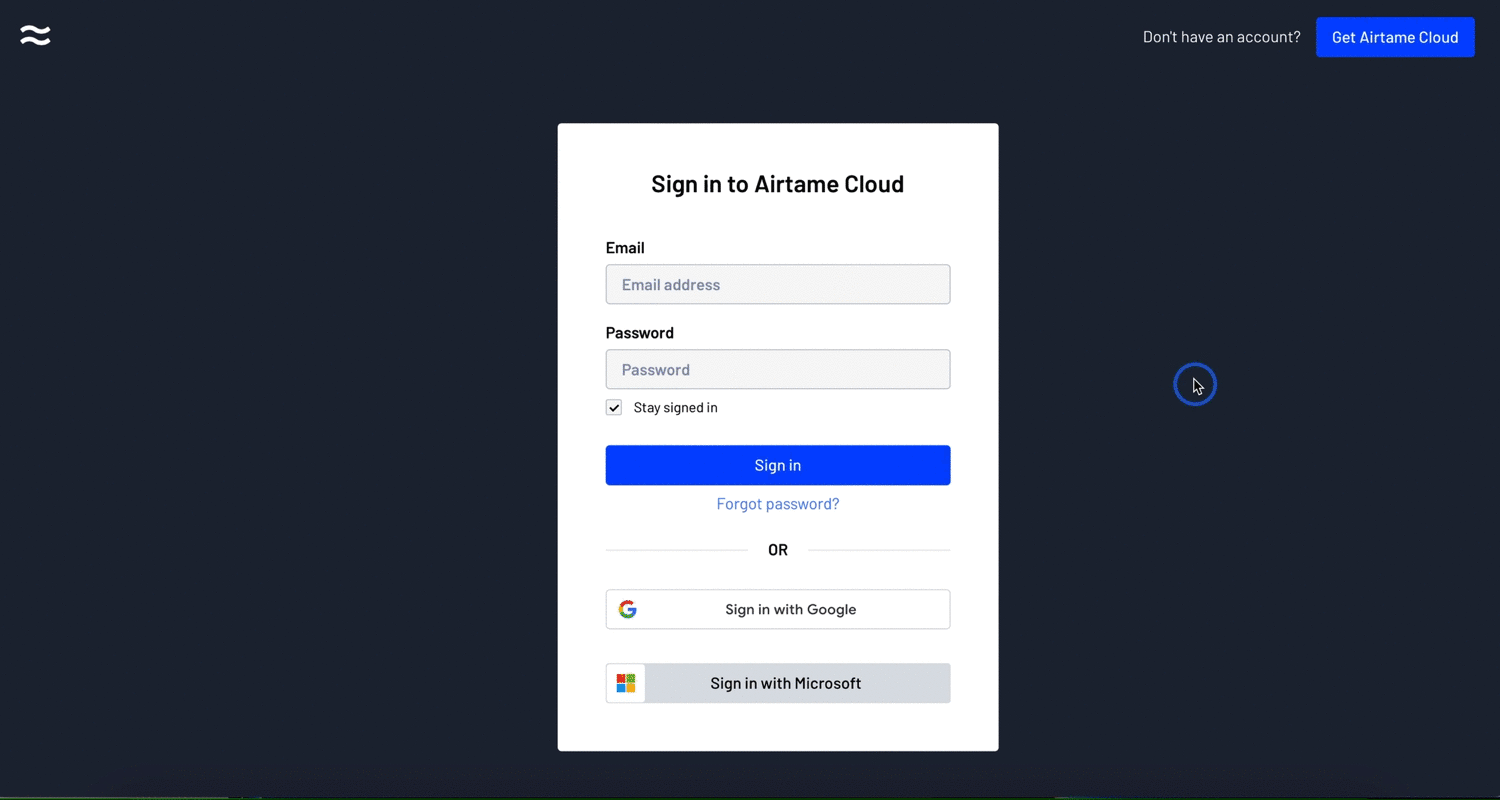 An animation showing the entire creation process.