Airtame Cloud has two flexible subscription plans: Lite and Plus. Learn more

Curious about how to upgrade to Airtame Cloud Plus? How to purchase Airtame Cloud Plus seats

Mix and match Airtame devices between Lite and Plus, according to your needs. Devices aren't locked to subscription seats, so you can switch them at any time.
Assign Airtame devices to Airtame Cloud Plus seats
The first step is to manually activate which Airtame devices are on Plus, and which remain on Lite. This action can only be performed by the Owner or any Administrator. You can check your role under https://airtame.cloud/users.
How to select Airtame devices on Lite or Plus
From your Airtame Cloud account, select the User Settings button in the bottom left-hand corner.

Select Plan & Billing within the User Settings menu as shown below: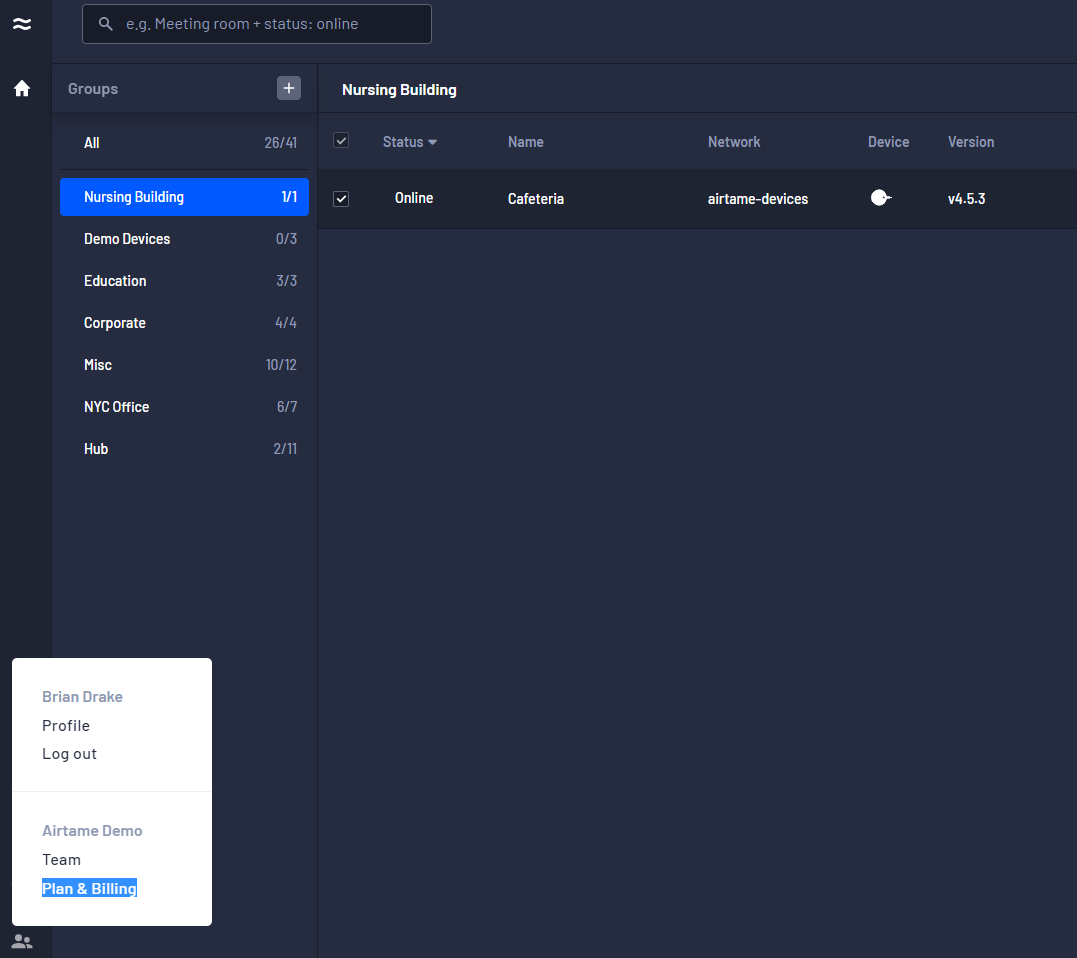 3. Select "Assign Licenses"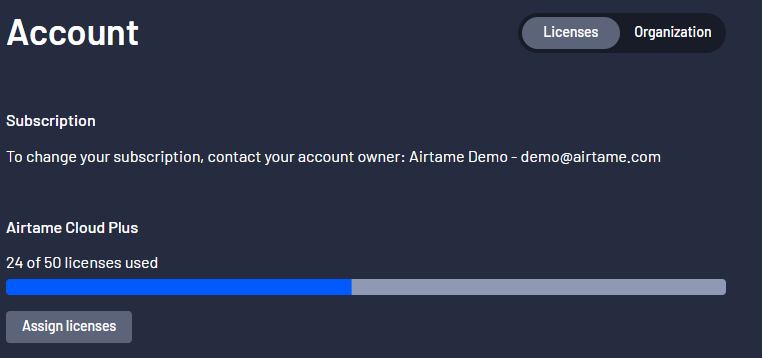 4. Select the Airtame devices you wish to activate your available Airtame Cloud Plus seats for and select Save device selection.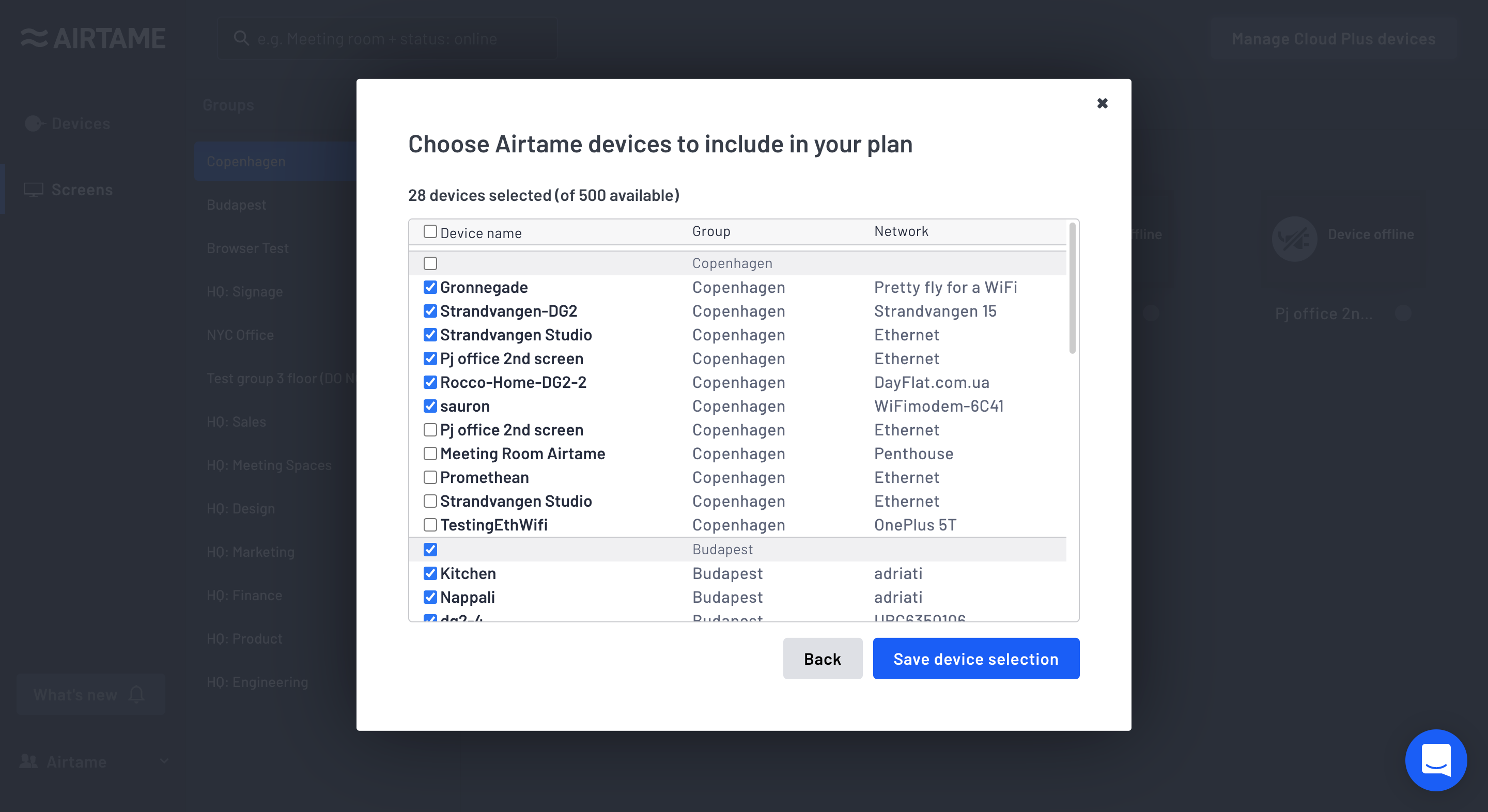 5. After saving, all Airtames on Cloud Plus will appear like this: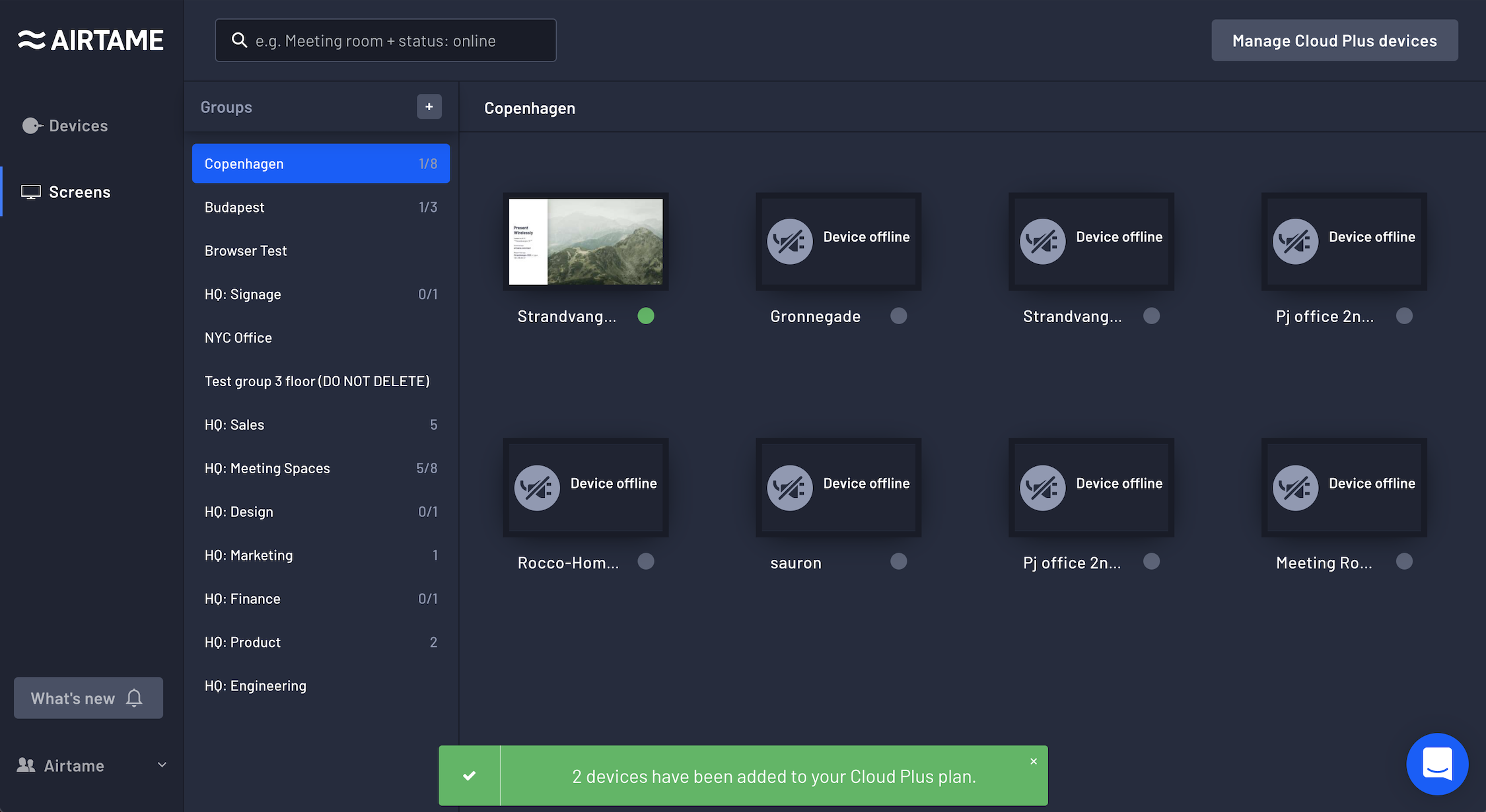 Reassign devices at any time
You can always change which Airtames should be on Lite or Plus. To make changes, go to User Settings and select Plan & Billing. Please note that changing an Airtame from Plus back to Lite will revert the configuration to the default home screen.
Adjust the amount of Cloud Plus seats
You can always adjust the number of Plus seats in your subscription plan. This can be done from Plan & Billing and can only by the account owner.