This article will guide you to install your Airtame 2 device using a "blue" Aircord. This cable includes a fix for issues with the HDMI handshake functionality, where the Airtame 2 device has been unable to connect to specific TVs and Projectors. You can check if your Airtame 2 device is affected by verifying the serial number here: https://airtame.com/prp-check/
Here is what the Blue Aircord looks like: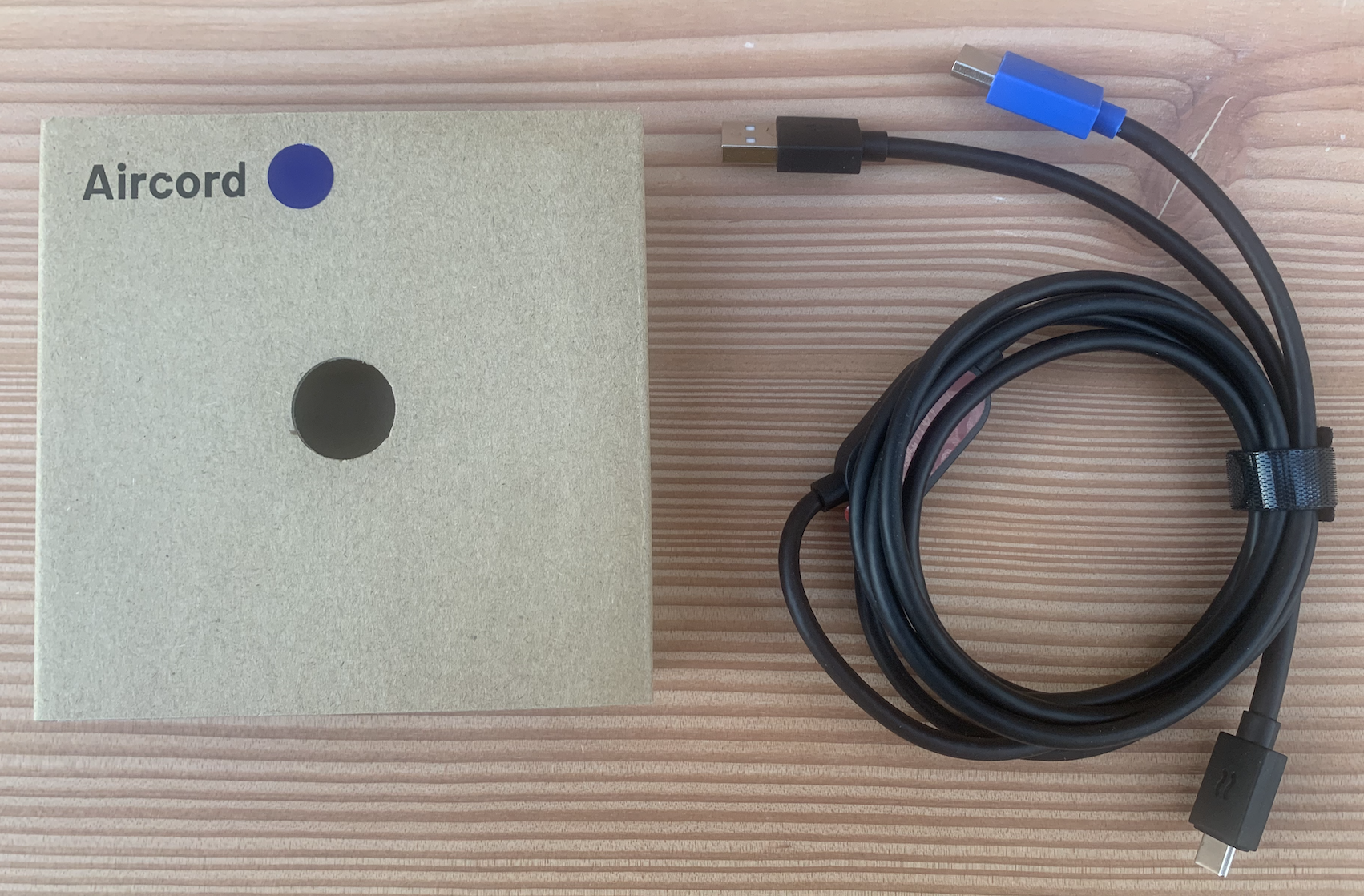 How does the Blue Aircord differ from the regular Aircord?
In order for the Blue Aircord to resolve the issue of having a blank screen, support for CEC has been disabled. This will not affect the streaming functionalities of your Airtame 2.
How to install Airtame 2
Tip: To ensure that the Blue Aircord is only being used on Airtame 2 devices with this issue, you can attach a blue sticker to your Airtame 2
Note: In the case that you see a black screen or "no device detected": Flip the the direction the USB-C cable goes into the Airtame device.