What you need for set up:
Airtame Hub and the accessories that come with the box.
Screens that would be used for meetings.
Camera, Speaker, and Microphone, all with USB outputs.
Computer: Windows, macOS, Linux.
RJ45/Ethernet cable for network and/or power. Recommended category for PoE+ is CAT 5e or higher. Power delivered must be between 46-57V and a maximum of 30W.

If PoE+ is not available for power, you must purchase a DC power adapter (12 V/55 W max) which can be found here under part number AT-CD1-PSU

Optional:

4mm hex key if you want to lock the device on the wall.
Screwdriver or a drill if you want to mount the device's plate on the wall.

Step 1: Select the location
Make sure all cables, ports, and peripherals are within distance of the Airtame hub

Step 2: Affix the Mounting Plate
Remove Mounting Plate from Airtame Hub
Push down on the end of the Mounting Plate by the label.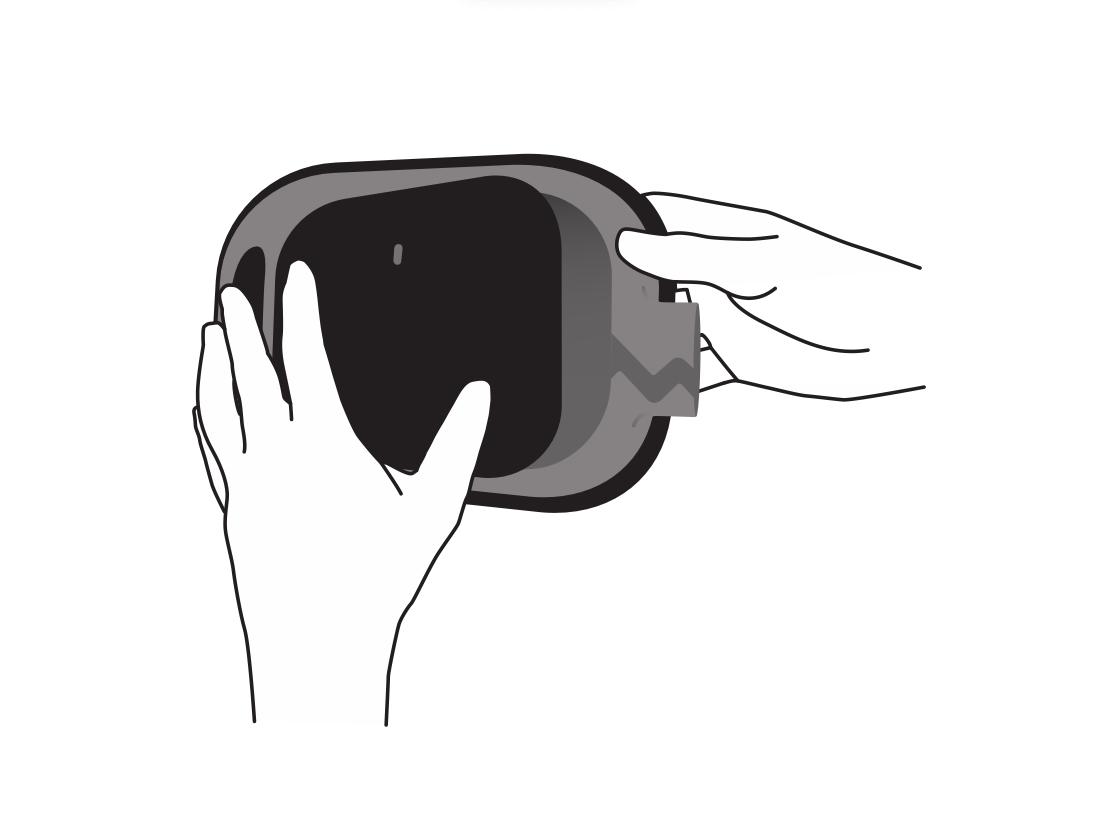 Affix Mounting Plate
Drill holes in the selected location for Wall Plugs.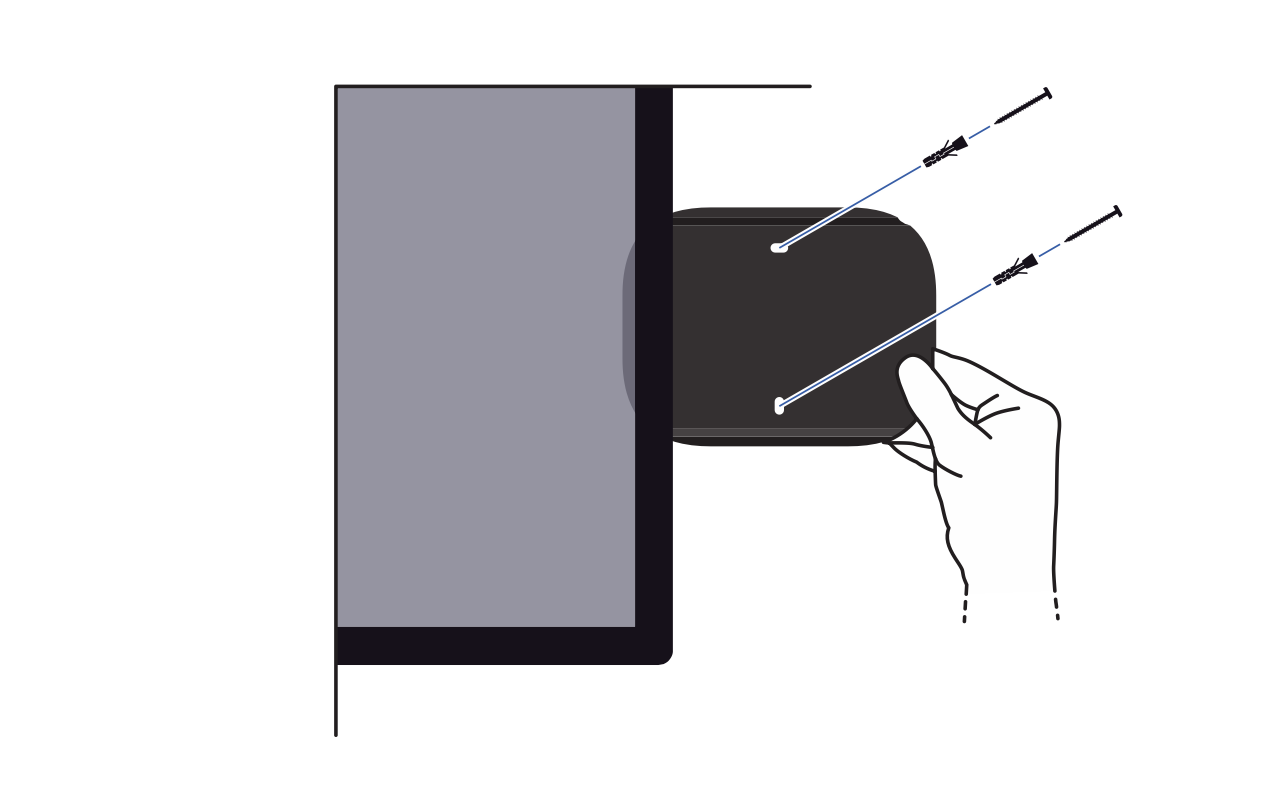 Drill holes in the selected location for Wall Plugs. Insert Wall Plugs in the holes, and fix the Mounting Plate using the Screws (which can be found in the Accessory Kit).
Alternative mounting setups:
Set the Airtame Hub on a flat surface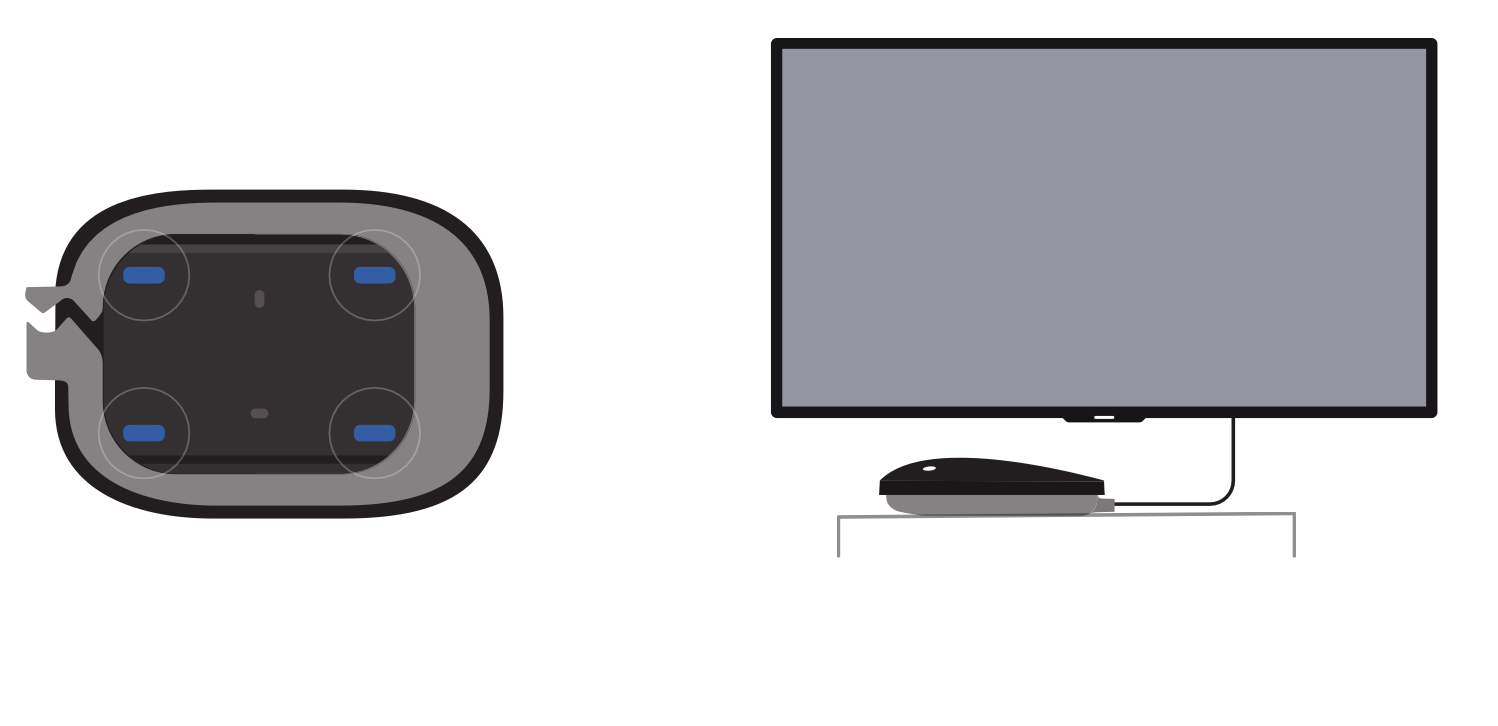 Mount on the wall with the help of 3M adhesive command strips.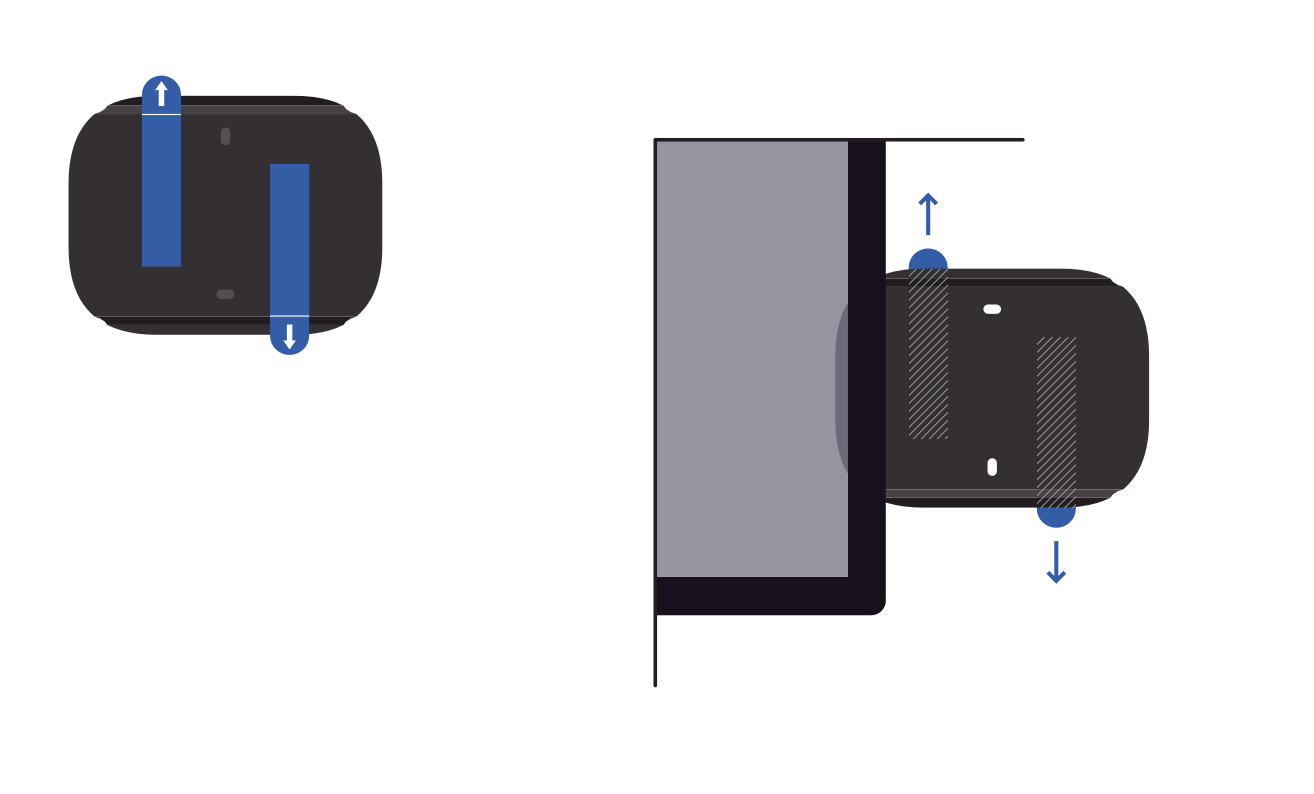 Step 3: Connect cables to Airtame Hub
Connect the camera, microphone, and speaker to the USB port. With the Airtame Hub, you can connect up to 2 screens using the HDMI 1.4 port. Please note that the second HDMI port is disabled at the moment. Stay tuned for upcoming firmware releases.

Connect the Ethernet cable to the PoE+ port to power the Airtame Hub. Note: if your network environment does not allow PoE+, you will need to purchase a separate AC power adapter to power your device. You can find the Hub AC power adapter for purchase on our accessories page.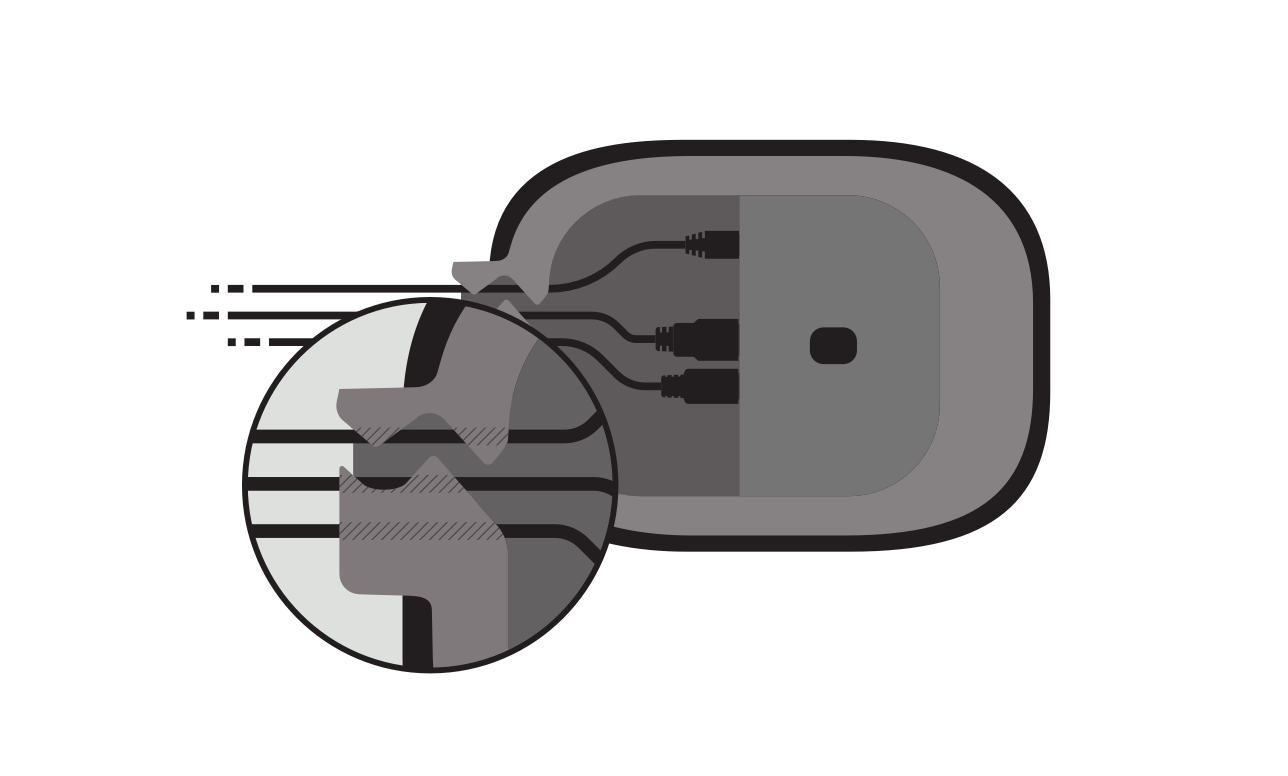 Step 4: Place Airtame Hub
Attach the Airtame Hub to the mounting plate. The magnets will keep it in place.
Optional: You can lock the Airtame Hub to the Mounting Plate. This will prevent changes to the cable setup. Please note that you will need a 4 mm hex key to activate the Locking mechanism and secure the Hub to it.