What can you customize?
Change the background

Use your screen for Digital Signage using Airtame Cloud Apps

Personalize the overlay guide box

Set your Airtame screen to show in portrait or landscape mode

Display dashboards using any of these Dashboard providers
Customize with Airtame Cloud
Use Airtame Cloud to integrate Airtame with applications such as Website, Image, World Clock, Google Slides, Trello, Unsplash, Room Overview, OneDrive, and Dropbox.
Open your Airtame Cloud account or create one at airtame.cloud

Select one or more Airtame devices.

Press on Edit settings.

Navigate to Playlists.

Configure your Playlist with your preferred Digital Signage app.
Configure time and date for specific content: Scheduled Content.

Remember to Save and Apply changes.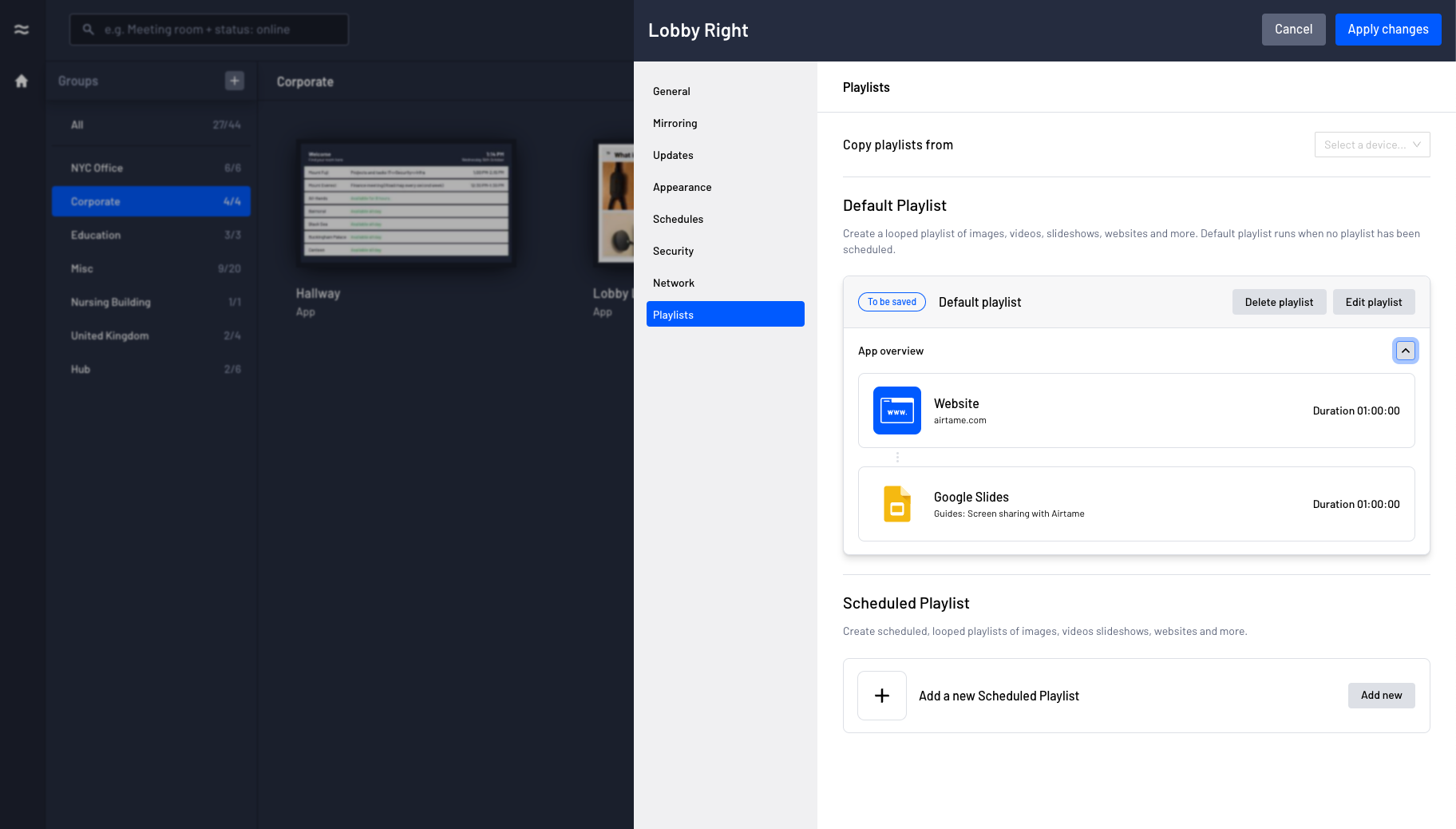 Customize with Airtame App
Using the Airtame app will allow you to set a custom image or to display any website or dashboard just by inserting its URL link.
Go to the device settings of the Airtame you want to change the background on.

Go to Homescreen background.

Select Website or Image (App will take you to the Cloud).

Paste the URL link of the website/dashboard or upload an image.

Finish by clicking Apply changes.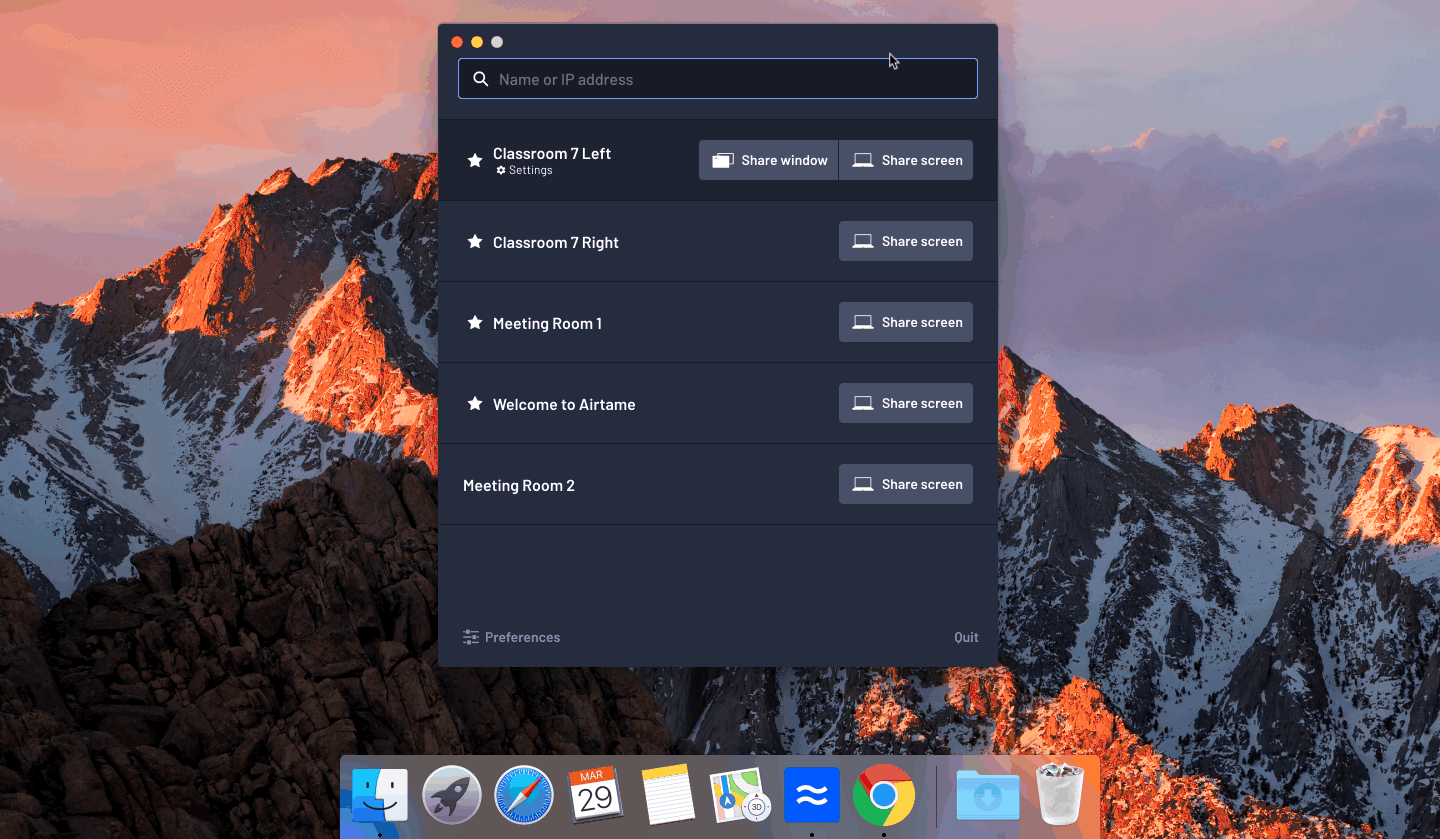 Current limitations
Airtame's background web browser cannot show all website content. The following are not supported:
Java, Flash, Silverlight, WebGL are not supported.

Sites that require a login, like Facebook (due to inability to input).
Troubleshooting
If you experience any issues, please visit: Troubleshooting Screens for Digital Signage