World Clock allows you to display the local time of any location in the world. Use Airtame Cloud to select up to three different locations and display them in landscape or portrait mode.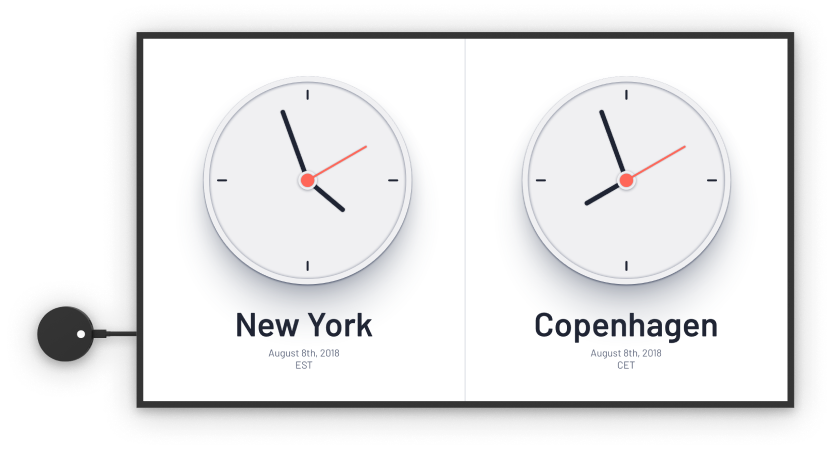 Prerequisites: This is a paid feature. The Airtame device must have a seat in our Airtame Cloud Plus plan. Learn more about Airtame Cloud Plus here.
Set-up
Log into your Airtame Cloud account.

Go to the Screens tab.

Select one or multiple screens.

Click on Edit settings.

Select an app, Add, or click on the X to replace the current one.

Choose the World Clock app.

Select up to 3 different locations and name them.

Click on Save and Apply changes.
New features
Schedule different apps to play on loop.

Configure a Sleep Schedule for your Airtame through the Device settings on your Airtame Cloud.