Once an Airtame screen is added to your Airtame Cloud account, you should make sure it has a license to fully utilize all features. This action can only be performed by the Owner or any Administrator. You can check your role under user management.
How to add a license to an Airtame Screen
Log into your Airtame Cloud account.
Click the Gear icon in the bottom left-hand corner.
Select the Licenses menu.
Ensure you have unused licenses you can use for your Airtame Screens.

If you do not have unused licenses, you will have to first buy some licenses. Click here to learn how to buy licenses.

Click the Assign Licenses for the type of license you wish to apply.
Select the Airtame screens you wish to license in the list.

If needed, you can also uncheck Airtame screens to remove the license from an existing Airtame screen.

Click the Save button.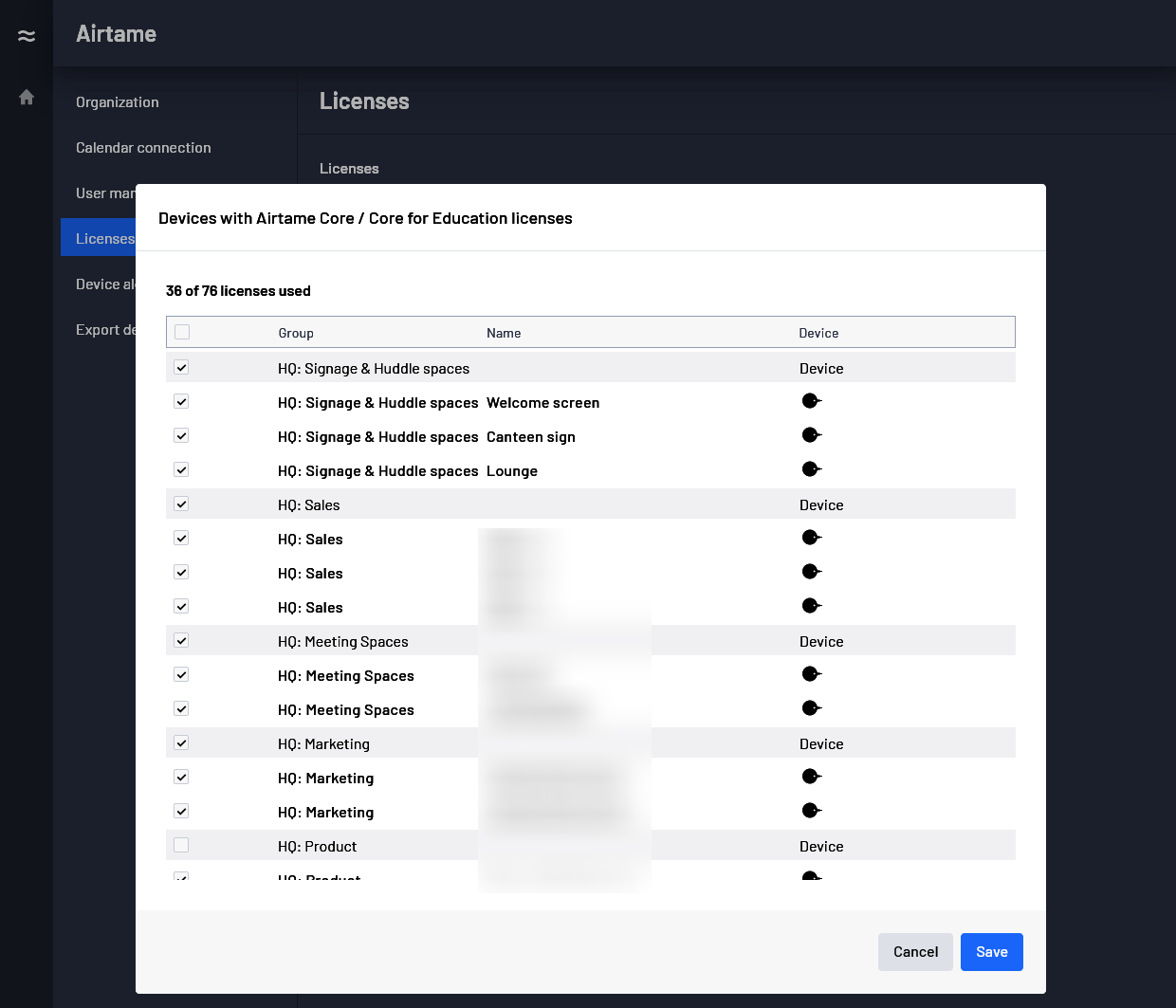 A list of Airtame screens with the Core license enabled.