Trello provides an easy overview of tasks and makes team collaboration effortless.
Trello
is one of the most popular project management applications worldwide.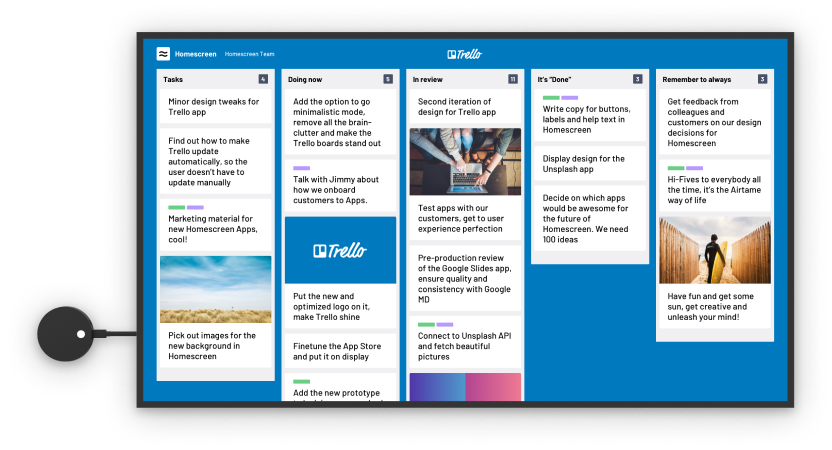 Prerequisites: This is a paid feature. The Airtame device must have a seat in our Airtame Cloud Plus plan. Learn more about Airtame Cloud Plus here.


Set up
Select one or multiple screens.

Select an app, Add, or click on the X to replace the current one.

Login to your Trello account.

Select the board you want to display, choose up to 5 lists, and select text scaling and detail level.

Click on "Save" and "Apply changes".
New features
Schedule different apps to play on loop.

Configure a Sleep Schedule for your Airtame through the Device settings on your Airtame Cloud.