Step 1: Create your organization's account
Go to airtame.cloud

Click "Get Airtame Cloud" and click "Create a new Cloud organization"

Fill out the Organization name and press "Continue"

Select your company country and press "Continue"

Fill out your name, and email address and create a password

Press "Sign up with email"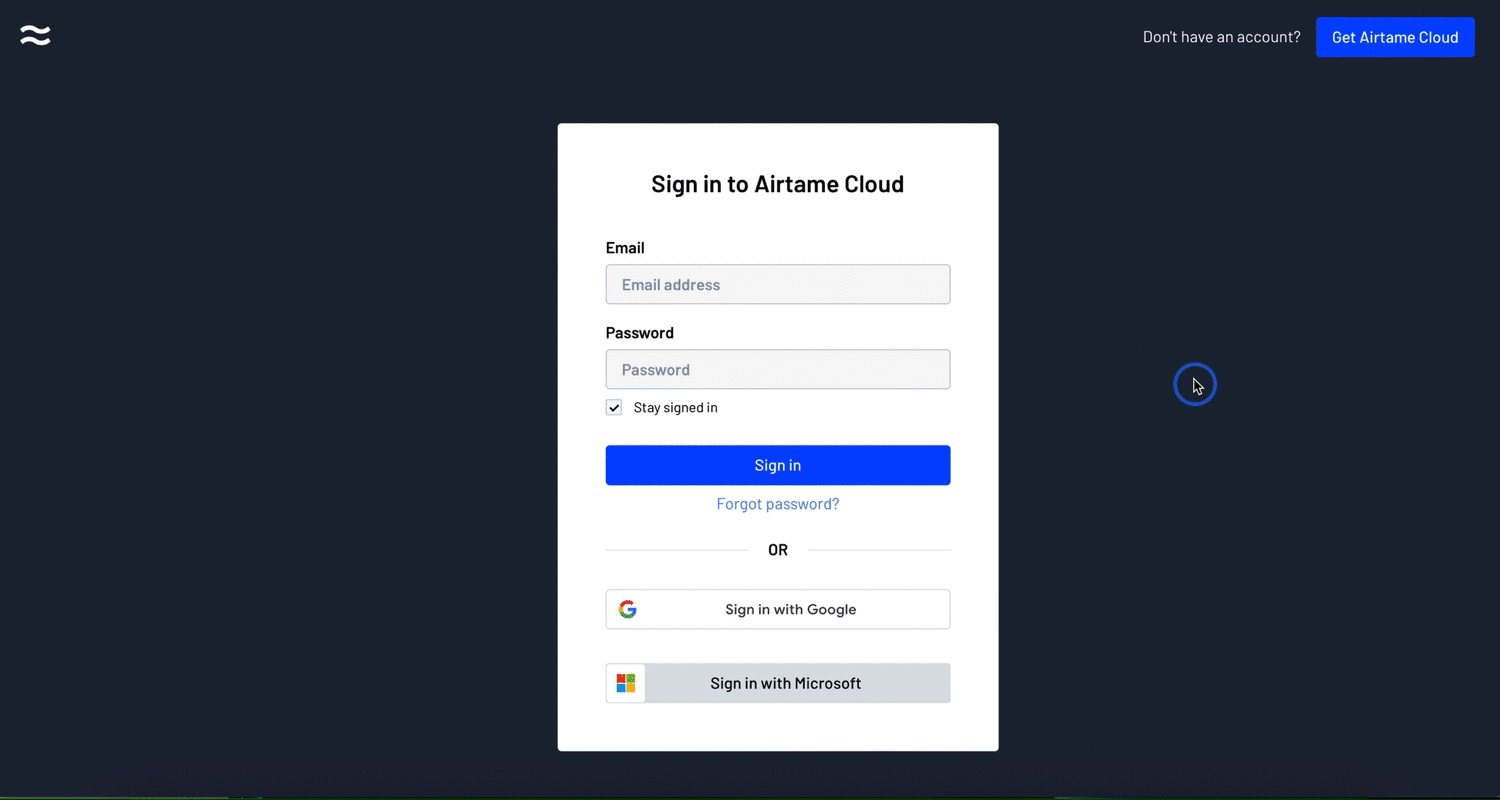 Step 2: Create more Groups or Add your Airtame devices to the Cloud Account
Click on "Groups +" to create separate groups (optional)
If you have multiple Groups, select the Group Name to add a new device

Click on "Add Airtame"

Click the "Copy" button or manually copy the code in the box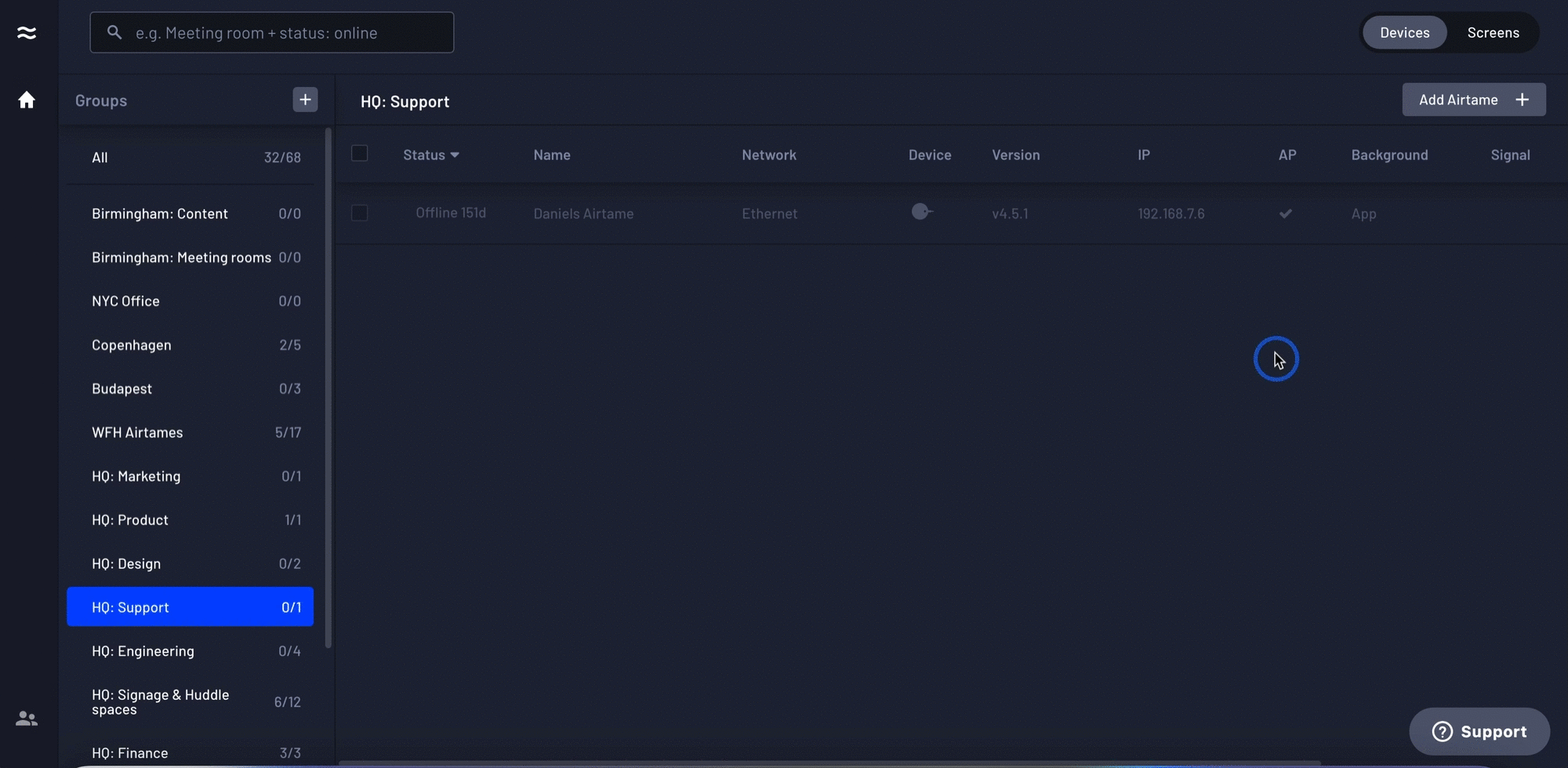 Step 3: Add the code to your Airtame
Open the Airtame app

Hover over the name of your Airtame and click "Settings" to see and access the device settings

Paste the token under "Cloud token"

Click the "Apply changes" button
Note that you have to generate a new code in the Cloud account for each Airtame you are adding to the Cloud account.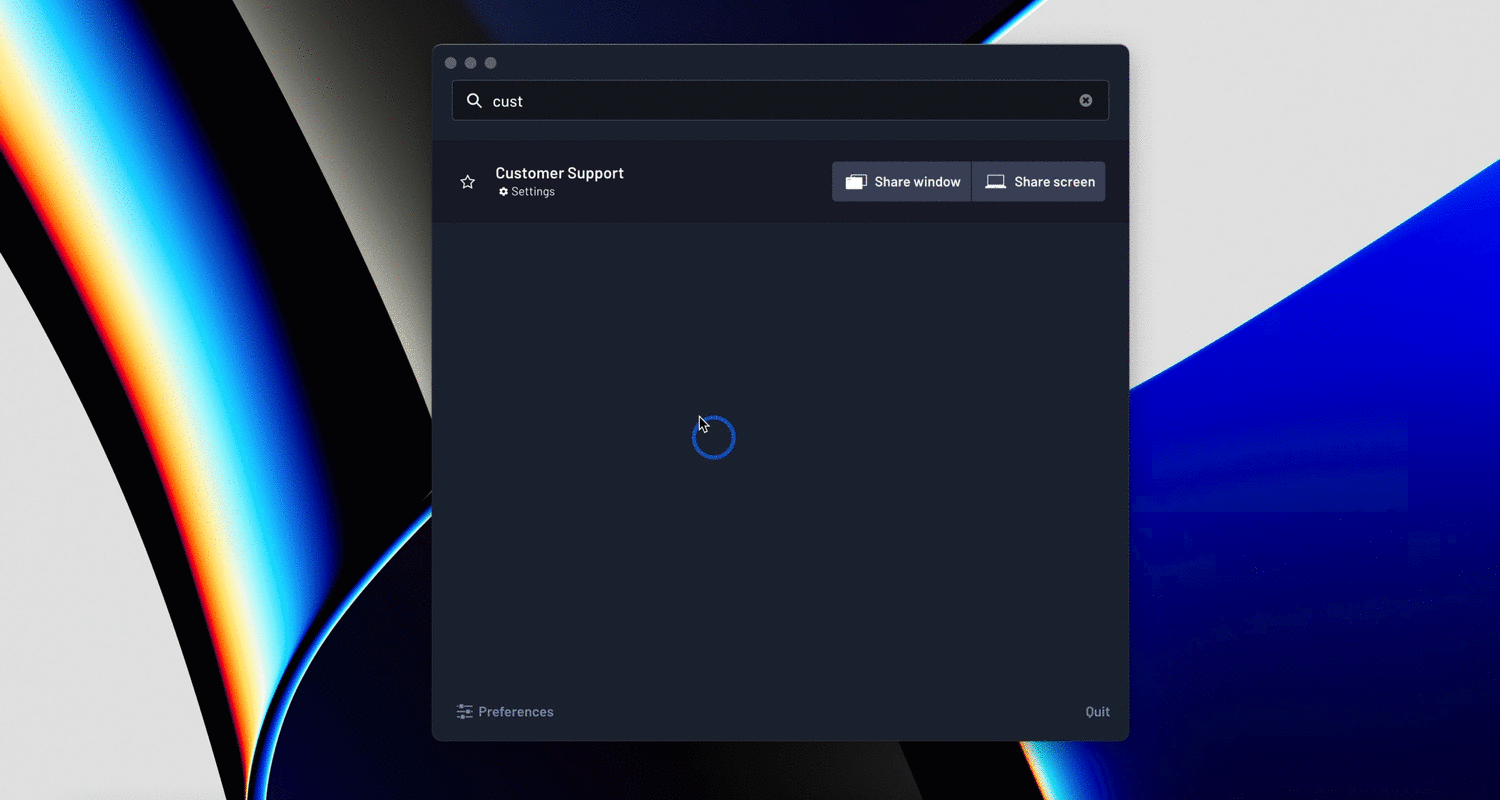 Stored Data
When using the Airtame cloud, some information about your devices will be saved. This information includes:
Device Settings (Excluding private passwords)

Current Device Status

Timestamps of devices online/offline

User behavior on the Cloud platform
Find more information in the following article: Airtame Cloud & security.
Experiencing issues with your Airtame Cloud? Check this article for some troubleshooting suggestions.

Want to access your device settings? Read more about: Device Settings for Airtame 2