Log into your Airtame Cloud account.
Click the Gear icon.
Select the User Management menu.
Select one or more users to edit.
Click the Edit user button.
Select the new Role the user should have.
Click the Save button.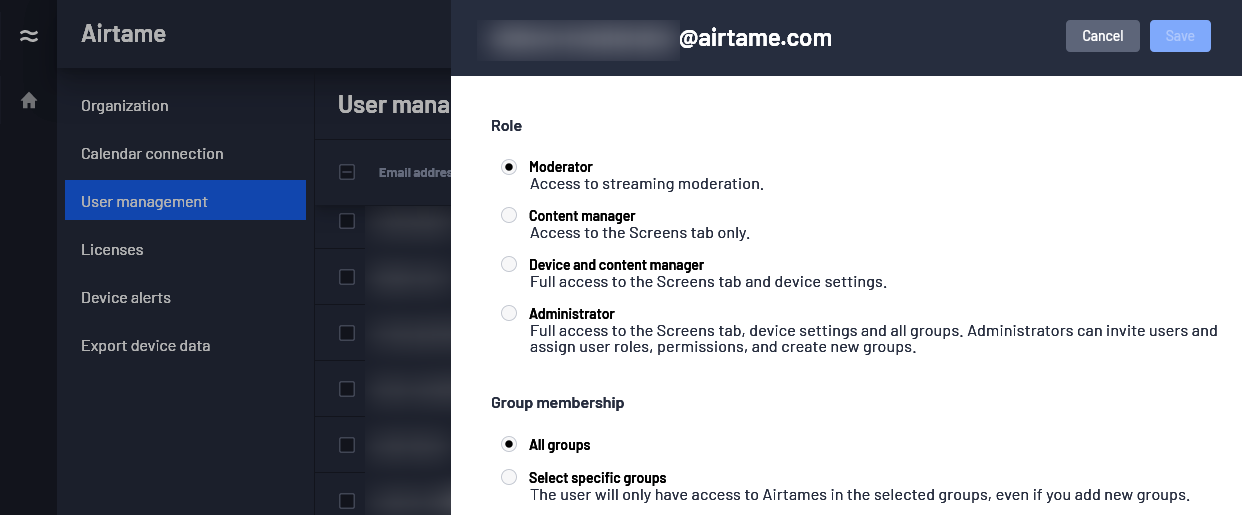 The role for an Airtame Cloud user, who is currently set to Moderator.