Log into your Airtame Cloud account.
Select one or more Airtame screens where you want to apply the existing signage playlist.
Click the Settings button.
Select the Signage menu.
In the Copy playlist from drop-down, select the Airtame Screen to copy the signage playlist from.
Click the Save button.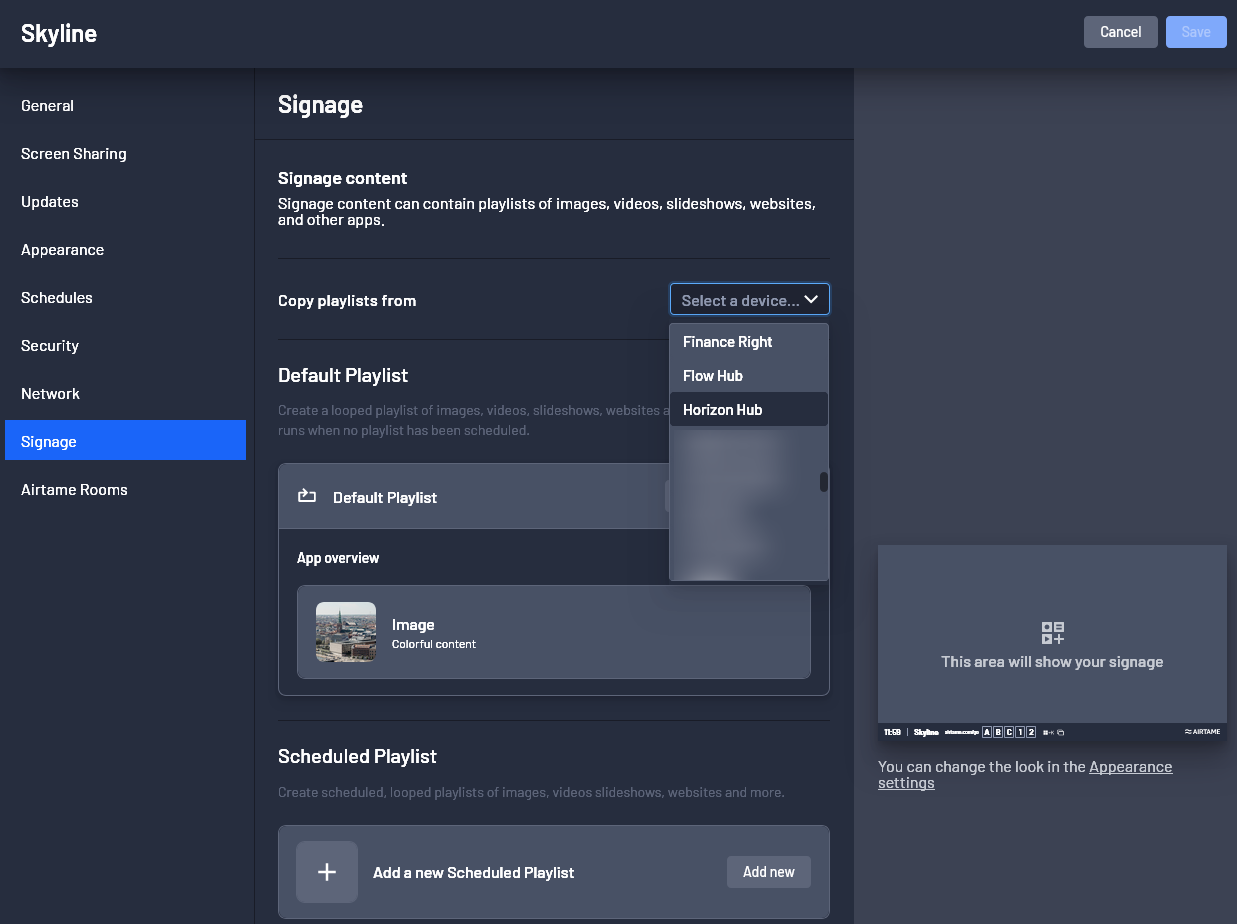 An Airtame screen getting a playlist copied from 'Horizon Hub'.